Non-legal tribunal members who assist judges in their decision-making could be in line for a pay rise, following intervention by the lord chancellor.
Robert Buckland has asked the Senior Salaries Review Body to undertake a review of the fees paid to non-legal members – such as doctors, accountants and surveyors – in tribunals and the devolved tribunals in Northern Ireland.
'Fees for non-legal members in the tribunals have not been reviewed since 2008 when the tribunals were brought into the unified courts and tribunals service. In contrast to legal members of tribunals, there is wide disparity in the daily sitting fee rates paid to non-legal members,' Buckland said.
He added that he is keen to achieve greater consistency in fees for members fulfilling comparable roles and to ensure that fee rates are set 'at a level which enables the recruitment and retention of high-calibre individuals'. An advisory group convened by the lord chancellor will advise on the evidence-gathering process for the review.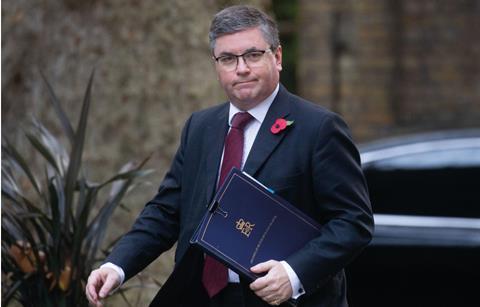 'When developing recommendations, the Senior Salaries Review Body will want to take account of the evidence we provide on areas such as affordability, recruitment, retention and diversity of non-legal members. I plan to submit written evidence to you by the summer,' Buckland said.
Recommendations are likely to be implemented in 2022/23 at the earliest. However, Buckland said the government 'will of course need to have regard to the position on public sector pay at that point'.
Judicial pay will not be reviewed this year as a result of the damage Covid-19 has inflicted on the economy and the labour market.
In a letter to Senior Salaries Review Body, Buckland said it is right to temporarily pause pay awards for the majority of the public sector, including the judiciary, in response to the pandemic. 'This approach will also allow us to protect public sector jobs and investment in public services as Covid-19 continues to have an impact,' he said.
Tribunal hearings are typically chaired by legally qualified judges, who often sit with specialist, non-legal members depending on the subject matter of the hearing. Tribunal members provide a practical, specialised view of the facts and evidence before the tribunal.