Judicial pay will not be reviewed this year as the government combats the damage Covid-19 has inflicted on the economy and the labour market.
In a letter to Senior Salaries Review Body published today, lord chancellor Robert Buckland said it is right to temporarily pause pay awards for the majority of the public sector, including the judiciary, in response to the pandemic. 'This approach will also allow us to protect public sector jobs and investment in public services as Covid-19 continues to have an impact,' he said.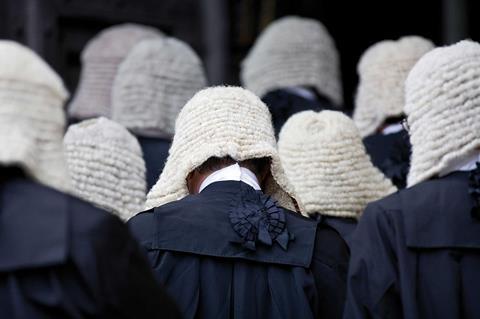 Buckland told the review body that he will not be issuing a remit letter for an annual review of judicial pay for the 2021/22 year as the government will not be able to implement the recommendations. 'You will have seen that the chancellor of the exchequer announced in the spending review that pay rises in the public sector will be restrained and targeted in 2021/22. As the chancellor set out, Covid-19 is significantly impacting the economy, labour market and the fiscal position and has supressed earnings growth and increased redundancies in the private sector,' he said.
The position will be reassessed ahead of the 2022/23 pay round.
In July 2020, judges were awarded a 2% pay rise for their frontline work during the pandemic. The pay award was announced by HM Treasury, which also gave pay rises to the armed forces, teachers, police officers, the National Crime Agency, prison officers, doctors, dentists, senior civil servants and senior military personnel.