The government has been accused in the House of Lords of breaking its promise that no one would be evicted from their homes due to the Covid-19 pandemic.
Regulations extending the ban until at least 21 February were debated in the House of Lords yesterday, where several peers expressed concern over the redefined exemption for rent arrears, which has been cut from nine months to six months and can include arrears accrued since the start of the pandemic.
On 26 March, housing secretary Robert Jenrick MP said 'no one should lose their home as a result of the coronavirus epidemic'.
Baroness Bennett of Manor Castle said: 'That sounds like a promise, which the government are breaking by cutting the rent arrears minimum to six months - only half the period for which the SARS-CoV-2 virus has been raging.'
However Baroness Altmann said that private landlords cannot be expected to effectively pay to house people for free. 'The majority in fact own just one or two properties and look after their tenants with care. Some are pensioners, relying on rental income for their retirement security.'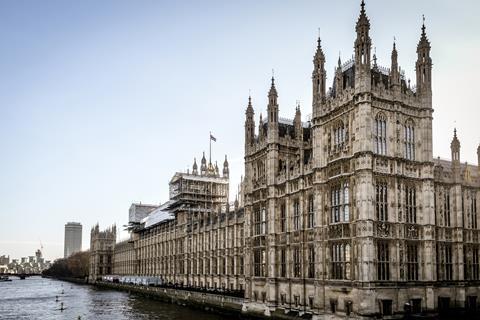 Lord Naseby said a tenant hardship loan in Wales could be the way forward, though it would need to 'a bit of fine tuning to English conditions'.
Baroness McIntosh of Pickering suggested the government look at the possibility of a Covid-19 hardship fund, which would be administered by local authorities to boost support for those receiving benefits.
Responding, justice minister Lord Wolfson of Tredegar insisted no promises had been broken, saying the Coronavirus Act 2020 requires landlords to give tenants longer notice periods before starting possession proceedings.
He said: 'Importantly, at each stage of the process, the tenant is provided with time in which to seek advice or make alternative arrangements. If we were to consider a hypothetical case, where a tenant has rent arrears that only started to accrue since the pandemic began, that case will have been affected by the requirement for longer notice periods, the six-month stay on possession proceedings and then the need to follow due process in the courts. When we assess it, it is unlikely that such a case would yet have reached the enforcement stage.'
On rent arrears, he said: 'It is a question of balance, and that is where we consider the balance is best struck. We anticipate that most of the cases in which an exemption applies will involve a significant level of rent arrears that predate the pandemic and where landlords may have been waiting over a year without rent being paid.'
By a majority, peers agreed an amendment moved by Lord Kennedy Southwark, expressing regret that the regulations permit evictions arrears built up since the start of the pandemic.