A US lobby group has ramped up the pressure on third-party funders of litigation to reveal their involvement in cases, in what is becoming a global trend.
The US Chamber last week petitioned the Washington DC-based rule committee to add third-party funding agreements to the list of 'initial disclosures' to be made when a case is filed in federal court.
The move – which received a caustic reaction from litigation funders – chimes with developments in the UK courts in which Royal Bank of Scotland successfully obtained orders forcing claimants to disclose the identity of their funders.
The US Chamber Institute for Legal Reform (ILR) had launched a failed bid to persuade the US rule committee to require disclosure of funding in 2014. But writing to the committee last week, ILR president Lisa Rickard said the 'dramatic expansion' of third-party funding since then meant it was now time for the committee to formally consider its proposal.
Rickard pointed to the surge in profits at funding giant Burford as evidence of the booming industry; noting that the funder announced profits of $115.1m in 2016, with record investment commitments of $378m, an 83% increase from 2015.
She said Burford's growth figures were a 'a microcosm of the broader [litigation funding] industry', with Bentham IMF having recently launched a $200m litigation finance vehicle focused solely on funding US matters, while funder Therium revealed in April 2016 that it had secured $300m to invest in commercial litigation, partly in the US. Growth was also been fuelled by the increasing involvement of hedge funds, she said.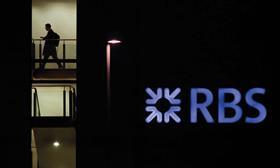 Rickard warned that the gravitation of some funders towards 'portfolio' funding of groups of cases, rather than financing individual claims, was 'driving the pervasiveness of litigation funding and increasing the likelihood that it will encourage spurious lawsuits'.
But Leslie Perrin, chair of the Association of Litigation Funders and of UK-based funder Calunius, told the Gazette: 'This is the usual US Chamber nonsense. Why should third-party funding be disclosed, when US Chamber members who use bank loans to fund their litigation or defences do not have to disclose these?
'Why shouldn't insurance policies, and the limits on their indemnity, be disclosed? What is sauce for the goose is sauce for the gander. This is just big business trying to crush access to justice for people who cannot afford it… This proposal has been thrown out once, and will be again.'
Allison Chock, chief investment officer at Bentham IMF, added: 'It is ironic that the industry growth which the Chamber identifies as justification for the renewed petition seeking mandatory disclosure of litigation finance actually proves how funding is serving a need: namely, facilitating access to an expensive legal system that otherwise only the most well-moneyed players are able to afford.'
In March, the UK High Court ordered a claimant group in the RBS Rights Issue Litigation to reveal the identity of its funders to enable the bank to consider whether to apply for security for costs against them.
The court made a similar order in the separate case of Wall v RBS last October.
Meanwhile Singapore, which introduced a new legal framework on 1 March to allow third-party funding of arbitration in the jurisdiction, requires lawyers to disclose the identity of any funders to the court.