Evidence that senior Crown Prosecution Service officials changed their policy on rape so that weak cases were weeded out will be considered as part of an ongoing review of the criminal justice system's handling of rape cases, the Gazette has learned.
The evidence includes an internal email which critics allege contradicts the CPS's denial that it changed policy on rape cases, and a list of cases discontinued by prosecutors. One involved a woman whose alleged attack was captured on video but whose case was dropped because of her 'flawed recollection of events'.
The UK-wide End Violence Against Women Coalition (EVAW), which compiled the evidence, says a change in policy and practice is behind huge falls in numbers of rape cases charged in recent years. In particular, the campaigners claim the CPS has abandoned a method of assessing evidence known as the 'merit-based approach'. This involves treating the case as if it will be heard by an unprejudiced jury – in contrast to the 'bookmakers approach' where prosecutors try to second-guess jury prejudices.
The CPS has admitted withdrawing guidance on the merits-based approach and holding roadshows in which prosecutors were advised of ways to improve their conviction rates, but has denied any change in policy.
Last year the Gazette revealed that between 2016 and 2018 the CPS was working to a 61% rape conviction 'level of ambition'. Minutes of a meeting in March 2018 disclosed to the Gazette following a freedom of information request refer to a discussion over the use of the targets, which recognised that: 'If lawyers become focused on narrow conviction rate measures, they may become risk adverse and charge only the strongest of cases' and that use of the measures 'could be misconstrued' by the public. The rape 'level of ambition' was then dropped.
In March the High Court refused EVAW leave to pursue its application for judicial review of the CPS approach, finding that the service's policy had not changed.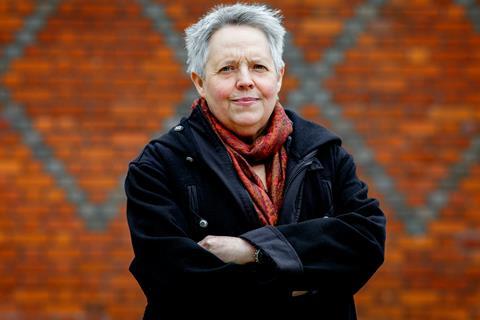 EVAW is appealing the decision and expects its application to be heard in the autumn.
Solicitor Harriet Wistrich, director of the Centre for Women's Justice, which is advising EVAW, said: 'The extensive evidence we have assembled for the judicial review demands careful scrutiny; we have no doubt that it shows that the CPS have changed their approach to reduce the number of rape prosecutions being brought.'
Sue Hemming, CPS legal director, said: 'The judgment of the High Court was clear, there has been no change of approach in how CPS prosecutes rape. They found that there was no arguable basis for EVAW's claims. Last year's independent inspectorate report on rape found the same, concluding our legal test was correctly applied in 98% of cases they examined.'