Every provider of legal services – no matter what their legal qualifications – should be registered or regulated, a review of the sector has concluded.
The review, conducted by Stephen Mayson, honorary professor of law at University College London, also calls for a single, sector-wide regulator of all legal providers, and a single point of entry for consumer complaints.
The findings follow a two-year assessment of the regulation of legal services in England and Wales, consulting with almost 350 interested parties.
The report concludes that consumers are exposed to risks they are not aware of because they receive legal services from an unregulated provider. It also suggests the current arrangement of 10 front-line regulators is cumbersome and should be replaced by an independent regulator that can ensure a common and consistent approach across the sector.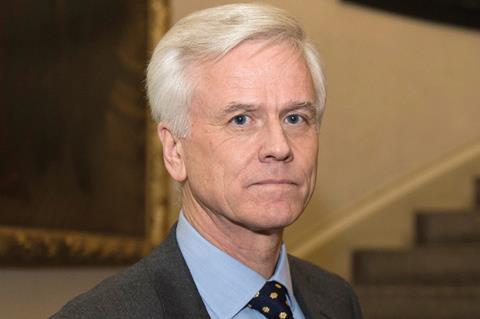 Current legal activities reserved only to qualified lawyers should be reviewed and replaced with legal services that require prior authorisation based on their public importance or risk level to consumers. Those offering services deemed a low risk to consumers would only be required to register without additional regulatory conditions.
Mayson says many people wrongly assume all legal services providers are in some way regulated and that relevant protection is available. But many providers work outside of regulation, offering services from wills and estate administration, to online advice and bespoke documents.
He adds: 'The current regulatory structure provides an incomplete and limited framework for legal services that is not able in the near-term and beyond to meet the demands and expectations placed on it, particularly with the emergence and rapid development of alternative providers and lawtech.
'The recommendations in this report seek to create a level playing field for legal services and enhance consumer protection, through targeted and proportionate regulation.'
The review says that all professional titles should have statutory protection and it should be an offence for someone who is not on the register of a title-holder to pretend or imply they are. The new regulator should have the power to approve the requirements for registration and regulation, but professional bodies such as the Law Society should continue to be able to require higher standards of their members.
While the report will no doubt attract significant interest in the profession, and has been submitted to the lord chancellor, it remains to be seen what appetite there is in Whitehall for overhauling legal services regulation. Justice minister Alex Chalk MP confirmed in a written parliamentary answer last month that the government had 'no plans' to review the Legal Services Act 2007, which created the current framework of regulators.