The government's personal injury small claims reforms could spark 'millions' of claims from people with a 'have a go' mentality, a leading solicitor warned this week.
David Bott, senior partner of Bott & Co, added that the planned new 'gateway' IT platform for claims will need substantial investment before it will work well enough to be acceptable to the public.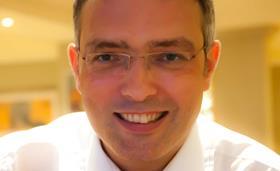 Bott said he believed the government was fully committed to the gateway IT project, but it would not be ready by its desired deadline of April 2019. The solicitor told delegates at the Association of Personal Injury Lawyers' annual conference that he could not see the project being ready before October 2019.
Reforms in the Civil Liability Bill, which will be debated in the House of Lords next week, will see the small claims limit rise to £5,000 for road traffic PI claims, with a tariff system of compensation introduced for whiplash claims lasting up to two years. The new IT platform is being set up to make it easier for claimants to bring proceedings themselves without the help of lawyers.
Bott said: 'At the moment we have 600,000 claims in the [existing RTA] portal every year; and that is after they have received legal advice. So there will be a lot of cases where a lawyer has said "you don't have a claim" [and these claims do not enter the system]'.
He added: 'The government hopes the number of claims will go down. But I think we could easily get a situation where every person in every car [involved in an accident] will decide to have a go.'
Bott said there could be 'millions of claimants using the platform with a "have a go mentality"', driven by a lack of legal advice, a lack of consequences for the claimant if they lose on liability, and the fact that even fleeting, 'one second injuries' have a value attached to them under the tariff chart.
There are a number of uncertainties surrounding how the IT platform should operate and who should be in charge of it, Bott said. One of the biggest questions is what should happen to a claim if the insurer denies liability. In the existing RTA portal, which applies to claims valued from £1,000 to £25,000, claims where liability is denied drop out of the portal process and into the fast track, where the courts are already experiencing backlogs. 'In the future you might start with two million individuals. Some of those will fall out of the [new] portal. Will you have a million fast track hearings?' asked Bott.
One delegate at the event with links to an insurer revealed that some insurance companies are already contemplating a 'deny all' approach if the new IT gateway portal is restricted to liability-admitted claims. He said insurers would bank on the fact that if they cannot use the portal, most claimants will not bother to pursue a claim through the courts if it only attracts low tariff damages.