The Serious Fraud Office has defended its charging decisions following a year of 'high profile acquittals', saying it has 'fulfilled its duty in pursuing the matters that have been prosecuted'.
Introducing the SFO's annual report, director Lisa Osofsky said the year 'presented challenges' including 'high profile acquittals' from earlier investigations.
'While the SFO's charging decisions in those cases has attracted some criticism, I am convinced that the organisation has fulfilled its duty in pursuing the matters that have been prosecuted. The SFO investigates and prosecutes some of the most complex crime brought before the criminal courts in England and Wales and we are prepared to face the challenges that come with that responsibility,' Osofsky said.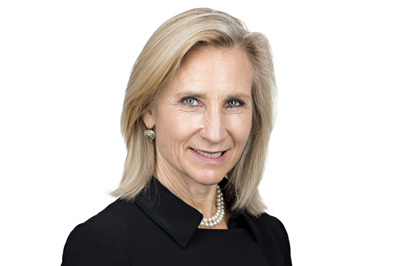 The number of individuals and organisations charged by the SFO rose to nine in 2019-20, up from eight the previous year. However, the figure is significantly down on 2017-18 – before Osofsky's appointment as director – when 28 charges were brought.
David Rundle, counsel in WilmerHale's UK white collar defence and investigations practice, said: 'There are several possible reasons for that – for instance, the current case load may be more weighted towards younger investigations. However, the attorney general may well ask the SFO to explain itself and to confirm whether the director expects an increase in numbers charged next year.'
The number of new criminal cases also dropped this year, with the agency opening just five investigations, compared with 11 in 2018-19. The caseload now stands at 65, down from 70.
The SFO was a dealt a blow in February when three former Barclays executives were acquitted of fraud following a seven-year investigation and prosecution. However, the agency has also secured three high profile deferred prosecution agreements, totalling £860 million paid in fines, costs and disgorgement of profits.
The agency reported that its positive net financial impact almost tripled to nearly £1.3bn over the period 2016-17 to 2019-20, and that its financial contribution was nearly six times greater than its cost to the taxpayer during that period.