Shadow justice secretary David Lammy MP called for a national volunteering framework to prevent vulnerable people 'slipping through the cracks', as the first virtual Pro Bono Week showcased best practice across the country.
Writing for Gazette Online, Lammy said even before the coronavirus pandemic hit, too many people on low incomes were unable to get legal advice in cases ranging from eviction to domestic abuse. 'As we enter an economic crisis which could lead to levels of joblessness not seen since the 1980s, the lack of legal representation will lead to injustice on an industrial scale,' he said.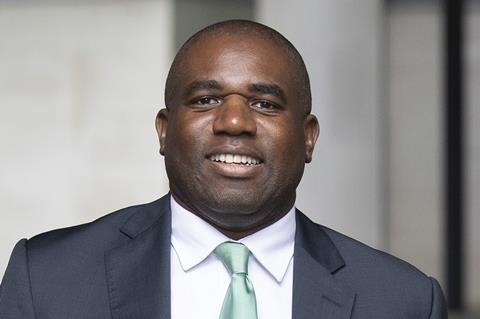 Lammy said it would be wrong to think of pro bono work replacing what he called a 'broken' legal aid system. 'However, there is a glaringly absent national pro bono framework in the UK.'
Pointing to the US, where Anti-Racism Alliance has brought together more than 240 law firms, acting as an 'air traffic control' to improve the availability and accessibility of pro bono work, Lammy said: 'The UK is crying out for similarly coordinated hubs that operate on a local, regional and national level. These could serve as rallying points, both visible and vocal, and become "go-tos" for those needing advice.'
Pro Bono Week publicised numerous pro bono projects taking place or in the works across the country requiring volunteers and/or cross-sector collaboration.
Campaigners are looking to open a North Wales Law Centre next year. Steering group member Annie Bannister told a Pro Bono in Wales event that part of the group's role is to identify areas of need and gaps in legal provision.
Pro Bono Connect, which came under LawWorks' governance this year, matches pro bono barristers with pro bono solicitors. Pro Bono Connect officer Fatima Bhula said the scheme was free to join and there was no obligation to take on any cases.
This article is now closed for comment.