Mediation will receive a shot in the arm for resolving cross-border commercial disputes on Wednesday when more than 25 countries are expected to sign a landmark agreement in Singapore. The Singapore Convention on Mediation provides for cross-border enforcement of settlements agreed through mediation, along the lines of the 60-year-old New York Convention on arbitration.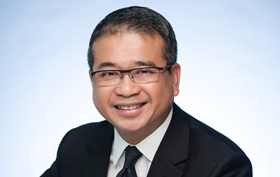 Among the countries expected to sign on Wednesday are China and the US. The EU's position is uncertain as the European Commission has yet to decide whether it has competence or would require individual states to sign, as with the New York Convention. Ratification by three countries will be required for the convention to come into force.
One strong supporter is Singapore. Edwin Tong, senior minister of state for law and health, told the Gazette: 'The convention will elevate the role of mediation. To my mind the game changer will be that parties can enter it on a cross-border basis with a lot more confidence.'
The convention does not specify a particular format or approach to mediation. Natalie Morris-Sharma, director (international legal) at the Singapore Ministry of Law, said. 'So long as you have something signed and in writing you can rely on courts in participating jurisdictions to apply an expedited procedure for enforcement'.
Singapore has focused on alternative dispute resolution as part of its offering in the competitive international commercial courts market. 'We've always seen ourselves as a hub for dispute resolution and one additional tool adds to the value proposition,' Tong said. 'We see the convention as part of the mediation offering.'