A solicitor struck off after he was twice convicted of harassment in Norway and failed to tell the regulator has lost his latest attempt to return to the profession.
Farid El Diwany, 63, practised for around 10 years with three firms in England despite having two convictions for harassment in Norway dating from 2001 and 2003. The convictions were reported to the Solicitors Regulation Authority in 2017 by a partner at the firm for which El Diwany was then working, which had not previously been notified.
He was struck off the roll by the Solicitors Disciplinary Tribunal in 2019 and an appeal, largely based on El Diwany's contention that he was subjected to 'provocation of a most extreme and cruel kind' from the victim of harassment, was rejected by the High Court last year.
El Diwany applied for his name to be restored to the roll in November, arguing that the panel which struck him off 'contained no Muslim members and this apparent Islamophobia had rendered its decision unfair and unreliable', the SDT said in a recent ruling.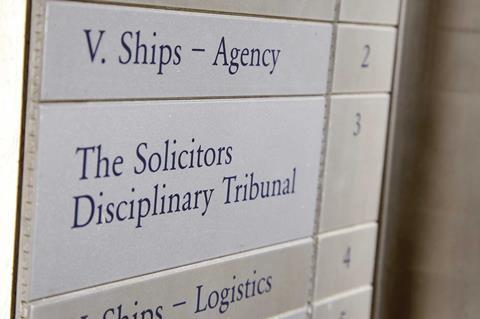 He also applied for all members of the SDT's new panel to recuse themselves 'on the basis that he required an all-Muslim panel to determine his substantive application for restoration', claiming that 'anything other than an all-Muslim panel would demonstrate actual and apparent bias'.
The tribunal refused El Diwany's recusal application and ruled that it was 'not open to Mr El Diwany to pick and choose his panel, and particularly not on a perception of each member's religious observances or his belief that they would be biased against him because of his religion'.
His application for restoration to the roll was also dismissed, with the SDT finding that it was 'a device to go behind his conviction and an attempt to re-litigate matters already decided upon and appealed'.
'His failure to grasp this point was found by the tribunal to be indicative of Mr El Diwany's absolute lack of insight on the conduct which had resulted in strike off,' the tribunal added.
The SDT also said: 'Public confidence in the profession would, given the applicant's ongoing failure to accept previous findings against him and the applicability of regulations and law to him, be damaged if the applicant was readmitted to the profession.'
El Diwany was ordered to pay costs of £3,640.