Anxious practitioners are delaying summer holidays and deferring key business decisions to ensure they can bid for new civil legal aid contracts.
As the Gazette went to press, the Legal Aid Agency had yet to announce when the procurement process would begin for the contracts, which are due to commence next April.
Cris McCurley, partner at north-east firm Ben Hoare Bell, hopes to bid for contracts in family, housing, actions against the police, mental health and clinical negligence. But she said: 'Tender processes are always a time of great anxiety for solicitors, as it is easy to make mistakes on the online portal that have massive business ramifications. Myself and others have been putting off taking leave as we want to be here for the whole of the tender window.'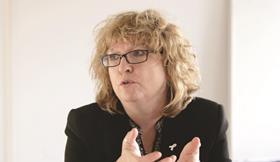 'We were told it would run from 1 July to mid-August. Now the goalposts have been moved it has left us high and dry.'
A two-stage procurement process for contracts to provide face-to-face advice and via the Civil Legal Advice telephone helpline should have begun in April. However, in March the agency announced that a single-stage procurement process would open in May. On 2 May the agency announced it was necessary to revise the planned start date because of the June election.
Law Society president Joe Egan said: 'Ideally, firms should have at least six months' notice of whether they have a contract, but the minimum should be three months. If the LAA decides to launch in the middle of the summer holiday period, the tender will need to be open for around six weeks, and the [agency] is likely to need at least that long to process the bids. Given this kind of timescale, solicitors would expect to have heard something by now. We urge the LAA to clarify the position as soon as possible.'
Nimrod Ben-Cnaan, head of policy at the Law Centres Network, said the face-to-face tender must open early enough for law centres to find out if they have a contract in time to bid for a housing possession court duty scheme contract. Scheme bidders must hold a face-to-face housing contract.
'However, if it were to open now, the bulk of the tender period will be during August, when staff have planned hard-earned family vacations over the school holidays,' Ben-Cnaan said.
Solicitor Simon Marciniak, chair of the Housing Law Practitioners Association, said the uncertainty has made it 'tricky for organisations to manage things like premises leases, as we do not yet know what will happen to existing contracts or when any future contracts will begin and end'.