Solicitors should not be expected to flag up procedural mistakes made by litigants in person (LiP) on the other side, the Supreme Court has said.
Justices ruled by 3-2 last week against an LiP who had wanted to sue his former law firm, but emailed the claim form without securing confirmation that it would be accepted online.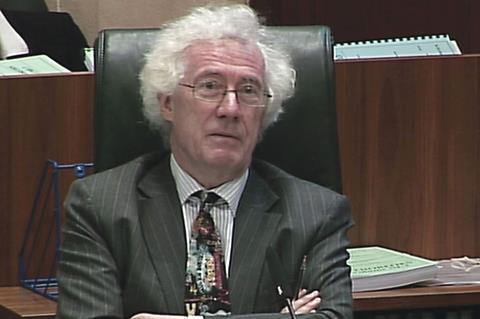 The ruling in Barton v Wright Hassall eases concerns that civil procedure rules would be applied differently to unrepresented people, although elements of the judgment suggest some reform may result from the case.
Crucially, Lord Sumption, giving the lead judgment, made clear that Wright Hassall's lawyers, from national firm BLM, were under no obligation to raise issues with the LiP Mark Barton. 'Even on the assumption that they realised that service was invalid in time to warn him to re-serve properly or begin a fresh claim within the limitation period, they were under no duty to give him advice of this kind,' said Sumption.
Sumption said that while the court could offer leeway in how litigants were handled during case management hearings or during trials, this would not usually justify applying a lower standard of compliance with rules or orders of the court.
Barton had brought professional negligence proceedings against the Midlands firm and sought a court order under CPR 6.15 that his service of the claim form was good service. The firm denies any wrongdoing.
Sumption said the rules as they stand provide a framework within which to balance the interest of both sides, adding: 'That balance is inevitably disturbed if an unrepresented litigant is entitled to greater indulgence in complying with them than his represented opponent.'
Barton's new representatives say they will consider an application to the European Court of Human Rights, while a dissenting judgment from Lord Briggs backed taking another look at the meaning and effects of civil procedure rules. Particular attention must be given to whether provisions about service by email are clear and sufficiently fair, Briggs said.