Black people are nine times more likely than white people to be stopped and searched, according to a report published today by the inspectorate of constabulary, which says police forces still cannot fully explain why the controversial power is being used disproportionately.
The report comes shortly after Kingsley Napley solicitor Sandra Paul, who led a review for legal thinktank Justice on racial disparities in the youth justice system, called for police to publicly acknowledge the inconvenience caused when they have conducted an unwarranted stop and search.
According to the inspectorate's report, in 2019/20, black, Asian and minority ethnic people were over four times more likely to be stopped and searched than white people. For black people, this was nine times more likely. Black people were 18 times more likely than white people to be searched under section 60 of the Criminal Justice and Public Order Act 1994.
The report says a failure to record ethnicity data in an increasing proportion of records means some forces are not seeing the full picture.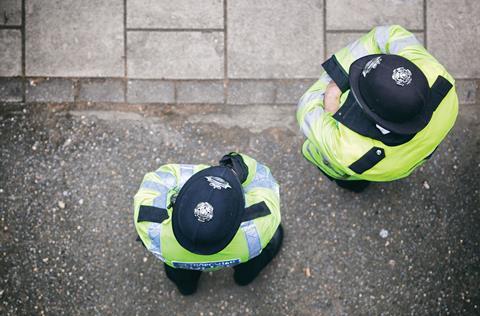 In 2018/19, forces were better at monitoring stop and search than was found in a 2017 inspection. But the report says too many forces still do not analyse and monitor enough data to fully understand how fairly the powers are used.
The report says the disproportionate use of stop and search powers needs to be explained to the public with supporting evidence.
HM inspector of constabulary Wendy Williams CBE said: 'Without a proper explanation, members of the public may see the disproportionate use of powers as a sign of discrimination, and so police legitimacy may be undermined.'
The inspectorate's report comes a day after legal thinktank Justice published a report on tackling racial disparities of children in the youth justice system.
The working party heard from children that when a stop is unsubstantiated, police officers do not think they need to apologise.
Sandra Paul, who chaired the working party, told a Justice event last night: 'Where stop and search results in no further action, it demonstrates that stop and search was perhaps unwarranted.'
Paul said police should acknowledge the inconvenience and embarrassment caused to the child, and thank them for their cooperation. 'It does not cost a single penny to have police officers doing it but the benefit is significant,' she said at the event.
The event was attended by shadow justice secretary David Lammy, who earlier in the week said it was hard to be a black Londoner and make it to 23 without being stopped and searched.