A solicitor struck off after he was twice convicted of harassment in Norway has been refused permission to bring a judicial review over the regulator's decision not to investigate his complaint against two members of a Solicitors Disciplinary Tribunal panel.
Farid El Diwany, 63, practised for around 10 years with three firms in England despite having two convictions for harassment in Norway dating from 2001 and 2003. These were reported to the Solicitors Regulation Authority in 2017 by a colleague.
He was struck off the roll in 2019 and an appeal against that decision was rejected by the High Court last year, with permission to appeal also refused by the Court of Appeal. El Diwany's latest attempt to return to the profession, on the basis of alleged Islamophobia by the SDT, was also dismissed.
El Diwany complained to the SRA about the conduct of two solicitor members of the panel which banned him from the profession. The regulator declined to proceed with an investigation on the basis that those solicitors were exercising a 'quasi-judicial function' and that El Diwany had a right of appeal.
He sought permission for judicial review of that decision, which was refused by Mrs Justice Collins Rice today.
El Diwany alleged the SDT 'refused to read' several articles published in the Norwegian press about him, which he said described him as 'a psychopath' and repeatedly referred to the fact he was a Muslim.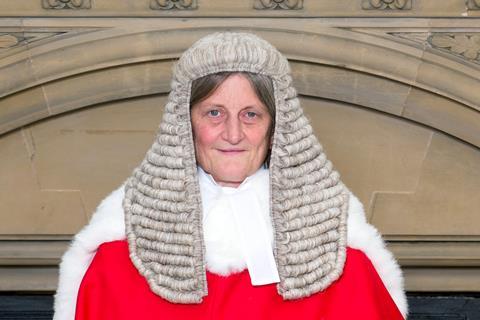 During his submissions, El Diwany brandished a 700-page book called 'Norway Shockers' and a framed copy of a Norwegian newspaper. He also claimed that far-right terrorist Anders Breivik had sent him 'hate emails'.
Benjamin Tankel, for the SRA, told the court: 'What the claimant is really doing today is seek to relitigate points which he has already lost in the tribunal and in the High Court and in the Court of Appeal.'
Collins Rice said: 'The refusal of the SRA to pursue such a complaint against individual members of the tribunal was, in my view, proper and indeed necessary … the conduct of solicitors acting as judges is a matter for the appeal system and not for a professional regulator.'