Speculation has already turned to the fate of personal injury reforms halted in their tracks by Theresa May's snap election.
With May likely to lead a government propped up by Northern Ireland's DUP, insurers believe they can get PI reform back onto the agenda.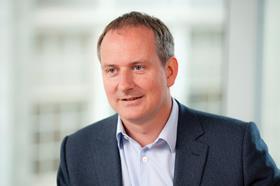 The Prisons and Courts Bill, introducing tariffs for low-level RTA claims, was shelved in April after parliament was dissolved - much to the relief of claimant lawyers.
Nigel Teasdale, President of the Forum of Insurance Lawyers (FOIL) and Partner at DWF, said while Brexit is likely to dominate the immediate political landscape, it is crucial that when in place the government does not 'lose sight' of other issues.
'In particular we would urge the government to press on with the Vehicle Technology and Aviation Bill and the Prisons and Courts Bill,' he said. 'The latter could also be used as a vehicle for new provisions on the discount rate, to resolve the difficulties caused by the reduction announced by the lord chancellor in February.'
Kerry Underwood, prominent legal commentator and director of Underwoods Solicitors, tweeted: 'Very early days - but best guess - small claims limit rise and fixed costs extension will go ahead but whiplash reforms in doubt.'
Costs expert Professor Dominic Regan said the personal injury reforms are 'dead in the water' but he predicted efforts to bring in fixed costs were 'on track', with Lord Justice Jackson due to report on the issue at the end of next month.
The 2017 Conservative election manifesto stated the party intended to 'consider a ban' on companies cold-calling people encouraging them to make 'false' PI claims. The pledge came alongside a renewed promise to tackle fraudulent and exaggerated whiplash claims