Lawyers, campaigners and politicians are calling for wider action to be taken after a judge was condemned for employing 'obsolescent concepts' on consent in a family case.
Last month the High Court said His Honour Judge Tolson's judgment following a fact-finding trial in proceedings for child arrangement orders was 'so flawed as to require a retrial'. The judgment attracted national media coverage.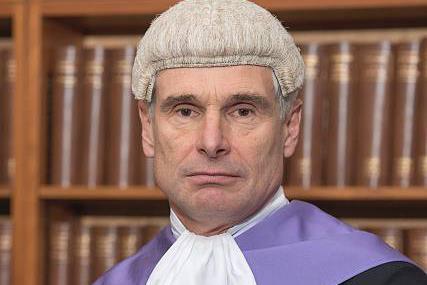 Family law specialists have penned an open letter to the lord chancellor, Robert Buckland, and president of the family division, Sir Andrew McFarlane, calling for immediate action to address issues raised in the judgment. The letter is signed by Cris McCurley, a partner at Ben Hoare Bell, Jenny Beck, director of Beck Fitzgerald Lawyers & Consultants, Olive Craig, senior legal officer of campaign group Rights of Women, and Dr Charlotte Proudman, a barrister at Goldsmith Chambers.
Last month's judgment stated that McFarlane will ask the Judicial College to train judges who might hear cases involving serious sexual assault allegations in family proceedings based on training already provided to criminal judges.
However, lawyers believe training alone is not enough. The letter says: 'We are aware that other family judges hold similar "outdated" views. There are wider systemic issues including some lack of understanding of domestic abuse and serious sexual assault, and a failure to apply the practice directions to afford victims a fair trial. This is despite training and clear rules. It leaves children and women at risk of serious harm and undermines the credibility of our legal system. Increasingly, the courts are no longer seen as a safe place for women who have been abused.'
Media attention on the case 'has resulted in women contacting some of the signatories to this letter with their experiences of HHJ Tolson QC and other judges who have expressed similar attitudes… We are concerned that ongoing cases involving domestic abuse and sexual violence are being heard by HHJ Tolson QC. Rights of Women will be raising a formal complaint about the judge to the Judicial Conduct Investigations Office'.
McFarlane is asked to 'take steps' to review Tolson's ongoing cases where domestic and sexual violence have been raised.
Labour MP Louise Haigh, who last year called for an inquiry into the treatment of abuse victims in the family courts, raised the judgment in the Commons chamber today.
She said: 'Justice Tolson is still overseeing cases around domestic abuse and rape in the family court. And just this Monday, despite the [High Court] judgment, he made the same ruling again. Complaints have been made to the Judicial Ombudsman and it is obviously right that this is handled completely independently of this place. But does the leader not agree that this judge should immediately recuse himself from all cases involving domestic abuse?'
Commons leader Jacob Rees-Mogg said he was 'very limited' on what he could say about individual judges.