Principals of the embattled litigation funder Burford Capital have offered to personally buy its shares as they seek to restore investor confidence in the business.
In a statement to the London stock exchange, chief executive officer Christopher Bogart and chief investment officer Jonathan Molot said they intended to buy shares in the company for their personal accounts after the business has formally responded to allegations in a report by short-seller Muddy Waters.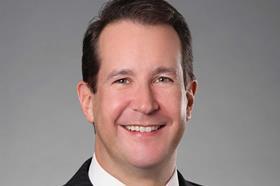 Burford said the allegations made earlier this week were 'without merit' and promised to issue a detailed response to the report as soon as practicable, following by an investor conference call.
But damage limitation appears to have had little effect with nervy investors: after huge falls in the share value in the past two days, the share price dropped another 6.69% by midday today. The company's value has fallen by more than two-thirds since last month's peak.
Muddy Waters said yesterday it had shorted Burford because it was a 'poor business masquerading as a great one'. It claimed the company had misled investors about returns and was a 'perfect storm for an accounting fiasco', with governance structures that were 'laughter-inducing'. Bogart, who co-founded the business 10 years ago, is married to Elizabeth O'Connell, a chartered financial analyst and now Burford's chief financial officer.
The report has even compared Burford's accounting practices to those of Enron, the US utilities giant whose collapse in 2001 exposed widespread failures in corporate governance and the audit regime.
Concern is also being expressed at why Burford's share value began to plummet the day before Muddy Waters' report was released. The US research outfit had tweeted on Tuesday to say it was in a blackout period until the next day before announcing a new short position on an unnamed target.
Writing in today's Times, business commentator Alistair Osborne said it would have needed 'fabulous guesswork' to have concluded Burford was the Muddy Waters target, and it appeared that the funder's name was leaked in advance. This would be an issue that could be taken up by financial services regulators, said Osborne.