The Legal Aid Agency is on track to becoming a 'simpler, smarter organisation', its chief executive has said in the agency's latest annual report. Shaun McNally said he was particularly proud that his team were ranked in the top 10 out of 98 civil service organisations for engaging with staff.
According to the report, covering the 2017-18 financial year, the LAA processed more than 500,000 applications. Nearly all civil applications were processed in 15 working days except in the most complex cases. All criminal applications were processed within two working days. The agency paid 98% of 'complete, accurate' bills within 20 working days.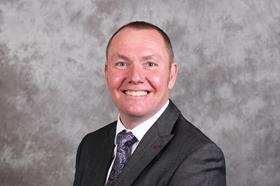 All first-tier complaints were dealt with and freedom of information requests answered within 20 days. Calls to the central contact centre were answered in an average of two minutes 24 seconds for civil queries and one minute 50 seconds for criminal queries.
The agency says it has achieved its commitment to modernising the way criminal defence advocates and litigators are paid through changes to its Crown court fee schemes. The report states that the Ministry of Justice 'has committed to working with representative bodies to modernise [the Litigators' Graduated Fee Scheme] in the longer term'. However, the Law Society's judicial review is not mentioned.
The Public Defender Service, which advises and represents legally aided defendants in police stations and courts, achieved Lexcel accreditation for excellence in legal practice management and client care. Set up in 2001, PDS solicitors are based in Swansea, Pontypridd, Cheltenham and Darlington. The service expanded in 2014 to include an advocacy team.
Net legal aid expenditure was £1.7bn - a £33.5m increase on 2016-17. A £21.7m increase in Crown court legal spend is attributed to electronic disclosures being in scope for fees based on pages of prosecution evidence. The costs of Special Children's Act cases contributed to a £21.1m increase in civil representation spend. However, administration costs fell by £13.7m. The report states that fewer contract and agency staff were used and desk space was consolidated in the London office.
With nearly all initial interactions taking place online, the agency says the number of high priority incidents and outages have fallen over the last two years. An online portal has 'significantly' improved stability and reliability. A 'live service tracker' informs users of outages and planned maintenance. One personal data-related incident was reported to the Information Commissioner's Office when client files were lost after a courier van was stolen.
McNally said the agency had delivered on its commitment to provide more efficient legal aid services.
He added: 'We continue to focus on making the LAA a better place to work, maintaining a culture which places great value on commitment, resilience and teamwork. I am particularly proud of the LAA's outstanding People Survey results; at 71% our employee engagement index is in the top five across the Civil Service. This puts us in a strong position as we continue our transformation work over the coming year to become a simpler, smarter organisation.'