Governments should regularly review historical legacies such as statues in public spaces in the light of changing attitudes in society - but beware of knee-jerk decisions to remove contested objects. These are the broad conclusions of a three-year global study carried out by the International Bar Association and published today. The report, Contested Histories in Public Spaces: Principles, Processes and Best Practices, appears at a time of heightened passions over the commemoration of figures such as Cecil Rhodes.
The IBA's research draws on 10 case studies of controversies, including that surrounding the Edward Colston statue in Bristol, the Bronze Soldier memorial in Estonia and the Robert E. Lee statue in Virginia. In every case, it states, 'legal frameworks or judicial processes were used to facilitate or complicate the resolution of a contestation'. Heritage protection laws, for example, can serve either either to block or promote removal.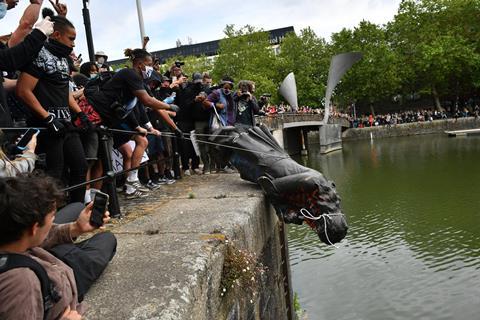 The report sets out six possible remedies to controversies, from retaining the status quo to removal. Other possibilities are 'contextualise, resignify, repurpose and relocate'.
However it notes that most contestations are symptoms of deeper issues within a community or society. 'Removing the contested object without addressing the root causes will rarely provide a long-term solution and, in fact, can be seen as a cosmetic gesture or political ploy.'
Instead, the task force recommends that decision-makers 'periodically revisit not just the historical legacies in public spaces themselves, but also policies and legislative norms, and the processes to implement them, in order, ideally, to anticipate changing attitudes in society so that all members of society feel justly represented in their public spaces'.
Task force chair Baroness Prashar of Runnymede said she hopes that, 'individually or collectively, these cases can provide a framework for understanding the range of issues and positions on some of the most contested statues and monuments in the world today'.
This article is now closed for comment.