Pub landlords were keenly going over the small print of the government's announcement about new lockdown restrictions yesterday.
Prime minister Boris Johnson said the Liverpool City Region would be placed in the newly-created tier three, meaning that pubs and bars would be closed 'except where serving substantial meals'.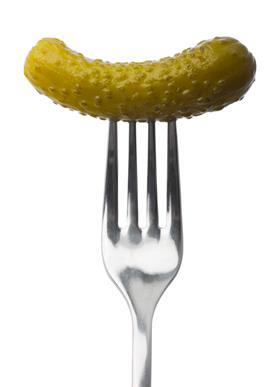 This sent social media into a flurry, with many asking what constituted such a serving. As ever, legal Twitter was on hand, specifically barrister Charles Holland who helpfully cited the 1965 case of Timmis v Millman.
The story goes that respondents Millman and Yarnold had been discovered in a hotel bar at 11.30pm consuming light ale and stout outside of permitted hours (but within the supper hour extension of the time). Justices found the sandwiches the pair were eating 'were so substantial, and assisted by the pickles and beetroot so as to justify that it was a table meal and not a mere snack from the bar'.
Timmis followed the 1955 case of Solomon v Green where sandwiches and sausages on sticks were found to constitute a meal.
Alas, the new government guidelines do not go into quite so much detail, stating that the required meal 'is such as might be expected to be served as the main midday or main evening meal, or as a main course at either such meal'.
Perhaps Robert Jenrick wanted to evoke the spirit of Timmis and Solomon when pressed this morning on whether a Cornish pasty constituted a meal, the housing secretary suggesting that served with chips or side salad would make it a 'normal meal'.
MPs will debate the new regulations today and they are expected to come into force on Wednesday.