Michael Simmons continues reminiscing about life as an (aspiring) solicitor in the 1950s
As a law graduate of an ancient university, I quickly discovered that my sense of my own importance was not shared by those around me. The Major had been an unqualified managing clerk before the war who had been allowed to qualify afterwards by some magical dispensation. His firm had never employed a graduate before and I could expect no special treatment.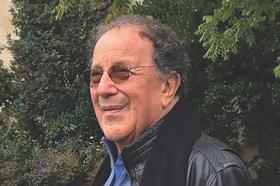 I presented myself on time on my first day. I was immediately handed a sheaf of county court forms, together with a list of creditors and debtors with the amounts owed. It was my job to fill in the forms with a view to starting proceedings for recovery. As an intellectual exercise this did not feel stretching. The thought of spending the next three years thus did not lift my spirits.
My fellow articled clerk took me for a sandwich and expected me to pay for his sandwich too. He was disappointed – I guarded my precious three pounds a week frugally. I then accompanied him on his rounds, on the understanding that I had to pay attention. I would be on my own the day after.
We had to draw money from the cashier, and were made to justify every penny. The first stop was Bush House in the Strand to stamp a pile of deeds and documents. We then crossed the road to Somerset House. This accommodated the Probate, Divorce and Admiralty Registry as well as the Registry of Births, Marriages and Deaths. We had nothing to do with ships, but much time was spent with the other activities.
Then it was along the Strand to the High Court, a magnificent neo-gothic building on the outside but a rambling maze of rooms and corridors on the inner.
I learned to hate the judgment room and the sneering clerks who presided over it. They specialised in a form of ritual humiliation that proceeded as follows:
You presented your form to obtain judgment. The clerk started reading it.
'You've used figures and not words.'
It was thrown back at you. You corrected your mistake and rejoined the queue. The clerk started reading once more. Three lines later, he threw it back again.
'This time you've used words and not figures.'
This charade could go on until closing time. I saw some of my fellow articled clerks reduced to tears by this torture.
What the clerk would never do was read through the whole document and point out all your mistakes at the same time.
It wasn't difficult to understand the clerks' motivation. They would be underpaid menials for life, while we wretched articled clerks – like chrysalises turning into butterflies – would suddenly be transformed into qualified solicitors. The clerks would then have to address us as 'Sir'(we were almost exclusively male). That is if they ever encountered us at all.
Another fraught event was the conveyancing completion. A few years before it would have been accompanied by a warming glass of sherry.
No sherry now. My job was to work out the completion statement, make sure the documents were in order and signed, and then obtain a banker's draft for the correct amount.
I had never wanted to be an accountant because of my defective maths. Though I had apportionment tables to help me, it was my task to work out whether to add or subtract. It was an ignominious experience to travel to the outer suburbs to some solicitor's office and then fail to complete, having brought insufficient funds. Old Mrs Smith, the proverbial purchaser, would be stranded miles up the A1 stuck in a layby in her removal van.
Of course, the Major could have employed a proper outdoor clerk to do the work but it was easier to use an underpaid articled clerk in lieu.
By the end of my first week, I was feeling increasingly exploited. 'How's any of what I'm doing going to make me a better lawyer?' I asked myself.
I quickly found that I was not alone in my dissatisfaction. The London articled clerks tended to move around in convoy on our respective errands, like cruise ships. I already knew some from school and university, and my circle speedily widened.
What we all shared was poverty. The students' canteen in India House in Aldwych served cheap but filling and fiery curries at lunchtime. It was simple to get a students' card. I found I was falling asleep in my office chair in the afternoons.
Many of us complained to our principals about the way we were being treated. We all received the same or a similar reply: 'That's what I had to suffer to get qualified. Why should you be any different?'
Our principals had almost all done five years of articles. In their day, graduates did not become solicitors.
Next week: Things start looking up at last.