Obiter is in the, er, dog house again after requesting pictures of legal office pets. We never realised what cynophiles solicitors are.
To mention just the first few, Archie at Fleet family firm Watson Thomas, is 'a rather large, orange dog, of unknown parentage' who accompanies Rachel Watson to work every day 'causing me to be known among colleagues as the "mad dog lady" – this is probably the polite version'.
Kate Hooper, a partner at Accrington firm Barlow Rowland is assisted by Alfie, head of CR (canine resources). 'Adored by our clients who often ask for him by name.'
Spanish water dog Cassie is an important team member at Benussi & Co: a niche family law firm in Birmingham.
Georgina Burrows, an associate specialising in children cases, calls her a 'comfort dog' as she is a vital support for clients and solicitors returning from difficult days in court.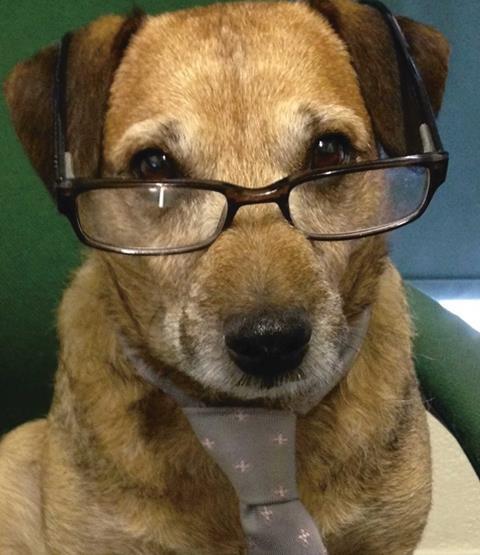 Richard Jones of Addies in Fleetwood tells us that hardworking eight-year-old patterdale/border terrier Spike (pictured, left) attends the conveyancing department. He looks forward to Fridays, even though it is his busiest day, as he gets to share in the staff's morning delivery of sausage sandwiches.
Finally, Tessa Hennessy, a sole practitioner in Oxford, is assisted by rescue terrier dog, Rufus. 'He is featured with his head in a text book on charity law… one of his favourites.' I think we'll paws here. More next week.