Obiter noted an unusually jolly atmosphere in courtroom four of the Royal Courts of Justice this week, as Tim Crosland – the eco-barrister who leaked the Supreme Court's Heathrow judgment – showed up for his contempt hearing. The sun was shining and Crosland's brightly-clad fan club was out in force, brandishing flasks and sun hats.
The case was heard by three Supreme Court justices, uprooted from their usual Westminster spot and forced to mingle with hoi polloi on the Strand – purportedly because the Royal Courts of Justice has cells. Crosland had packed for the eventuality, wheeling in a mini-suitcase as if he had just been fired from The Apprentice.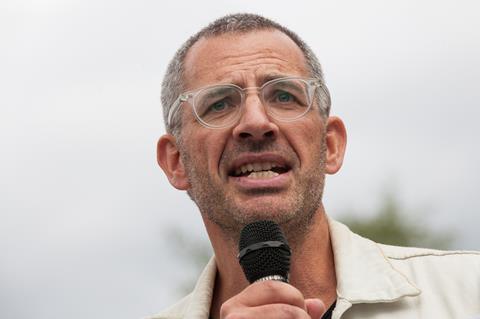 The hearing lasted for a full day, with Crosland deploying alarming climate figures in an attempt to justify his action. However things got a bit sticky when Crosland declared he 'never thought he was committing contempt of court'. A well-prepared counsel for the attorney general promptly pulled out an article Crosland wrote for the Independent, headed: 'I am the lawyer who committed contempt of court over Heathrow's expansions plans'.
After rising for a few minutes, Lord Lloyd Jones, Lord Hamblen and Lord Stephens, ruled that Crosland had committed criminal contempt. They then let him stew a bit before ordering a fine of £5,000, denying a hopeful request for a two-week prison sentence.
Just as everyone was preparing to haul themselves off the creaking wooden benches, the question of appeal arose: can a respondent challenge a decision of three judges from the highest court in the land? After some umm-ing and ah-ing, the answer turned out to be: yes. How this will be done, however, remains to be seen. So far, Crosland has worked his way through eight Supreme Court judges – five on the Heathrow case and three in the contempt hearing – which leaves just four to go.
Perhaps it's time for a recruitment drive.