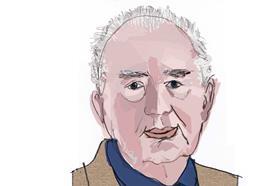 Born in Rochdale in 1874, hangman John Ellis took his duties seriously. In July 1910, when only an assistant, he fought with Henry Pierrepoint who turned up drunk at Chelmsford for the execution of Frederick Foreman. Home secretary Winston Churchill ordered that Pierrepoint's name be removed from the official list of hangmen. Pierrepoint claimed the incident had taken place because Ellis wanted his job.
The unfortunate Ellis was completely unnerved by his experience when hanging the even more unfortunate Edith Thompson. In 1923, after she had been convicted in the celebrated Bywaters-Thompson murder, Thompson was in such a state of collapse that she had to be carried to the scaffold. There had been a not dissimilar incident in 1903, at the beginning of his career.
In 1923 he went to Glasgow to hang Susan Newell, the last woman executed in Scotland. Again, there was an incident. This time he did not pinion her hands and she managed to tear the white hood from her head.
Ellis resigned. In August 1924, after threatening to kill his wife, he tried to shoot himself and was bound over at Rochdale Magistrates' Court on his promise not to try again.
Although he claimed that people would walk out of a room when he entered and would refuse to shake his hand when they found out who he was, Thompson did not exactly hide his trade from the public. In 1927 he appeared at the Grand Theatre, Gravesend, in the non-speaking role of 19th century executioner William Marwood, 'hanging' the eponymous villain on stage at the end of The Adventures of Charlie Peace. The play was soon taken off as offensive. Ellis spent the rest of his life working as a hairdresser and demonstrating his prowess with the Tom Norman Travelling Palladium, 'hanging' people for 6d a time. He also worked occasionally for Billy Smart.
In September 1932, aged 57, he cut his throat.
James Morton is a writer and former criminal defence solicitor