One hundred years ago this month solicitor Harold Greenwood was charged with the murder of his wife, the wealthy Mabel Bowater of the paper mill family. They had four children. The hail-fellow-well-met Yorkshireman bought into a partnership in Llanelli and later set up his own practice in Kidwelly getting work, said other lawyers, by undercutting the locals and acting for moneylenders. Their lifestyle was largely supported by her independent income.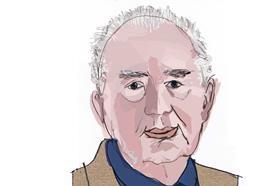 Greenwood was regarded as having an eye for the ladies, but Mabel was popular locally. She was also something of a hypochondriac, suffering from fainting fits.
On Saturday 14 June 1919, she went to a tennis party, walking three-quarters of a mile from the station. On her return, she said she was exhausted and went to bed.
On the Sunday there was the usual roast lunch with gooseberry tart. Greenwood uncorked a bottle of burgundy, staying in the pantry for half an hour, something which the maid Hannah Williams later told the police she thought was suspicious.
During the afternoon, complaining of the tart which she said never suited her, Mabel started to suffer from diarrhoea, a symptom of arsenic poisoning. After some time Dr Griffiths, who lived opposite, mixed up a bottle of bismuth. During the evening, Mabel's condition deteriorated and Griffiths was called back. She was given morphia pills and was violently sick, relapsing into a coma and dying at 3.30am. Griffiths signed a death certificate that she had died of heart disease.
Soon after the burial, Greenwood proposed to two women in a matter of hours. One was the doctor's sister Mary. The other, Gladys Jones, whom he married, was the local newspaper proprietor's daughter. This brought the wrath of his local community on his head. It was a year, however, before Mabel Greenwood's body was exhumed and arsenic found. An inquest jury returned a unanimous verdict of murder against him. He was committed in custody to the Carmarthen Assizes…
(Next week: enter Sir Edward Marshall Hall)
James Morton is a writer and former criminal defence solicitor