Continued… The prosecution case that solicitor Harold Greenwood had murdered his wife by poisoning was not a strong one. There was certainly opportunity, but motive was much less clear. For a start, on his wife's death, Greenwood, whose practice was not doing well, lost a good deal of her income. Nor had there been any evidence of his wishing to dispose of his wife to marry a younger woman.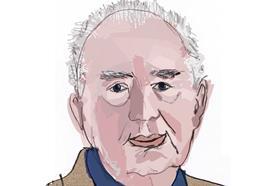 Appearing for Greenwood at Carmarthen Assizes, Sir Edward Marshall Hall justified his £700 fee. He destroyed the evidence of the household maid, who admitted she had been coached by the police and had changed her story. He also dealt with Dr Griffiths, who had destroyed his prescription records. The doctor also changed his evidence about how much morphia he gave Mabel Greenwood. Finally, Hall suggested he had mixed up the afternoon medicine, giving her Fowler's Solution of Arsenic instead of bismuth.
But in the end it all turned on the eldest daughter Irene, who said she had drunk two glasses of the Burgundy at luncheon and a third in the evening without any ill-effect. And that was really the end of the case, with the judge summing up in favour of an acquittal.
However the jury added a curious rider which was not published until after Greenwood's death. 'We are satisfied… that a dangerous dose of arsenic was administered to Mabel Greenwood… but we are not satisfied that this was the immediate cause of death… (nor) how or by whom the arsenic was administered.'
After the verdict, Greenwood told the press: 'I am the victim of village gossip, of village scandal and if you know Welsh village life you know what that means.'
There were naturally recriminations on the part of the police, in particular why Irene was not interviewed before the prosecution was brought. Scotland Yard officers sent to assist said they had been under strict instructions not to do so.
Greenwood left Wales and, under the name Pilkington, went to live in Herefordshire. He died there in 1929.