Obiter is well acquainted with old court buildings turned into bars and restaurants (Manchester County Court and Colchester Magistrates' Court prime examples) but never before a humble solicitor's office.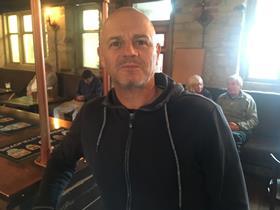 That is about to change after Kirklees Council gave final approval to turn a grade II-listed office space in Huddersfield into a wine, gin and tapas bar.
Owner Mark Robertson (pictured) already owns the Plumber's Arms pub next door and saw potential in the building vacated by Armitage Sykes when it merged last year with Schofield Sweeney. But the site itself has not seen the last of solicitors.
Robertson explained: 'The top end of town here is getting a really different feel. There are six or seven solicitors firms nearby and they come in the pub anyway - we're hopeful they'll like the option of a gin bar too.'
Are any other innovative re-purposings of legal premises out there? Email obiter@lawsociety.org.uk