The paparazzi were poised, the red carpet had been rolled out and autograph hunters were waiting in anticipation. Actor and campaigner Vanessa Redgrave was billed as star of the show at the annual bar conference held in London on 4 November.
OK, so the scene might not have been quite as described but the prospect of the renowned left-winger opining on a human rights panel alongside a senior judge, a Lord and a QC was enough of a draw for two of Obiter's esteemed colleagues to attend.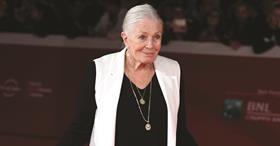 Alas, she was nowhere to be seen. A Bar Council spokesperson tells us a 'schedule change' meant she could not make the event.
A quick look back into Redgrave's past suggests a busy life so it's no wonder she could not find the time. As a Workers Revolutionary Party candidate in the 1980s she made multiple bids to be elected to parliament. That party is no more, dissolving in the best tradition of the far left into numerous splinter groups. However, the party's newspaper still seems to have an online existence: when Obiter last checked it was celebrating the centenary of the Bolshevik revolution and denouncing Jeremy Corbyn as a Tory lickspittle.
If Redgrave is making any more public appearances on the topic of justice, Obiter will be first in the queue.