The biggest winners from last week's Conservative Party Conference? Probably train operators and whoever profits from the M6 toll road.
Tory MPs were up and down the country more often than a Virgin Pendolino, splitting their time between meeting delegates at the Manchester conference and maintaining a presence in the unprorogued Westminster.
Among justice ministers, lord chancellor Robert Buckland was on duty until Monday, before he had to return to London for the Opening of the Legal Year. Prisons minister Lucy Frazer tag-teamed for Tuesday and took over fringe meeting responsibilities.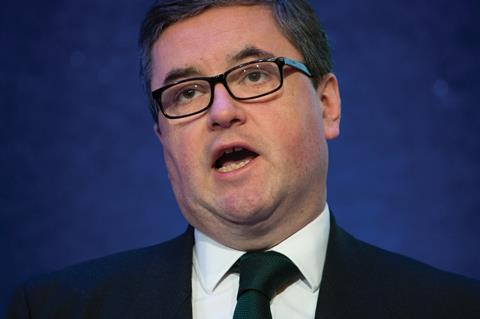 But what to do about Buckland's keynote speech, scheduled for Tuesday afternoon?
This time, Buckland opted for a pre-recorded message beamed into the conference, making him come across like a demi-god as his face loomed large over the neck-craning delegates while the stage remained empty.
Conference audiences like to clap regularly, but this was clearly a pointless exercise as Buckland could neither hear nor respond to their praise. When they did try to applaud, the speaker merely carried on over them, so they quickly gave up. It took a moment to realise when Buckland had actually finished and the applause could begin again.
No doubt he appreciated it from his position 211 miles away and several hours in the past.