Andrew Lockley followed a career founded on legal aid with a term as a board member at the much-criticised Legal Aid Agency. So what has it been like on the inside? asks Eduardo Reyes
BioG
EDUCATION
Oriel College, Oxford (1969-1973)
Law Society Finals (1981)
ROLES
Legal aid solicitor, south London (1981-1985)
Departmental director, the Law Society (1985-1996)
Partner and head of public law, Irwin Mitchell (1996-2013)
SEND tribunal judge
Chair, two independent policing panels, South Yorkshire
KNOWN FOR
Non-executive director, board of the Legal Aid Agency (2012-2019)
'We just have to get on with it now and make the best of the situation. While I possibly won't change my views about the cuts, at least I can bring the experience of the profession.' That was Andrew Lockley's response to the 'inevitable' question asked at his interview for a place on the board of the Legal Aid Agency: 'We guess you were opposed to LASPO and the cuts. What do you think about it now?'
Few in the legal profession supported the dramatic cuts ushered in by the Legal Aid, Sentencing and Punishment of Offenders Act 2012. But for Lockley, experience of the civil cuts was personal – his career in practice had been built on legal aid-funded work. That took in four years at a high street practice, which he says gave him 'a lifelong understanding of legal aid in the high street… an important thing to have done', and the 20 years he spent as head of public law at Irwin Mitchell, a practice he was hired to establish and build.
Lockley read classics at Oriel College Oxford, arriving in 1969, a full 17 years before Oriel became the last Oxford college to admit women. Having settled on a legal career, he turned down an offer with the large London firm he had trained with to join that high street practice, based in south London.
While I possibly won't change my views about the cuts, at least I can bring the experience of the profession over decades
A policy job at the Law Society, covering criminal and family law, followed, putting Lockley and the committees he worked with on the frontline of advice and lobbying on some defining pieces of legislation. He characterises Chancery Lane when he arrived as 'inward-looking'. Staff 'seemed to be focused on quite narrow issues', so that issues like 'police powers and the protection of children were not something which had been high on the agenda'.
But faced with 'meaty stuff', the Law Society Council and committees rose to the occasion.
First up was the Police and Criminal Evidence Act 1984, which 'altered police powers substantially', Lockley recalls. The act, he notes, ushered in 'much greater emphasis on protecting the suspect, as a result of which I was very heavily involved in setting up the national duty solicitor scheme at police stations, which I regard as one of the most important developments of the last few decades'.
It is, he says, 'now very odd to think back to before 1986, when the scheme started, [when] it was hit and miss whether you got a solicitor at the police station or not'. The scheme was part of the deal done by the Law Society with the Home Office to settle 'the right level of suspect protection'.
His next major piece of policy work was the equally seminal Children Act, which marks its 30th anniversary this year. 'The family law committee got approval to set up the child care panel,' Lockley notes, 'which became the standard way that [we got] representation for parents and children in cases where the children are to be taken away.'
The act, which was the product of extensive consultation and cooperation with and between political parties and professionals, has proved a good and enduring piece of legislation. As interviewees in the Gazette's recent care and adoption feature noted (11 February), most perceived problems in this area can be traced to relevant funding cuts, affecting local councils and some legal aid.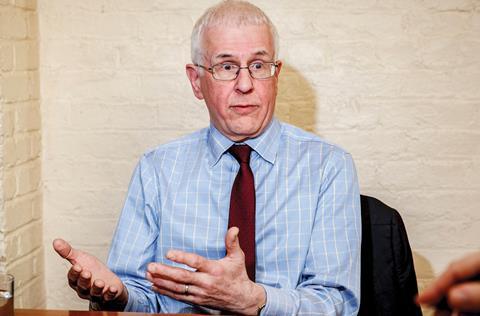 AT THE SHARP END
Andrew Lockley continues to sit as a SEND tribunal judge, the first-tier tribunal that determines disputes related to children's special educational needs provision.
He describes it as 'a very lively appeal jurisdiction, but also one where some of the decisions we make are financially very significant indeed'. Last summer he was involved in a case 'where we decided that a not very big local authority should spend over £400,000 a year on two children who were severely autistic and who needed residential provision.
'I shudder at the thought of what that means for the council taxpayers of that city,' he reflects, 'but it was the right decision. You are absolutely right [to] talk about the sharp end. Well that is about as sharp as it gets because you know what… that probably means for your teachers or other cuts to the education budget but you have to deal with a case that's in front of you.'
It is one of many forums where litigants in person feature heavily, which requires care from the judge: 'We have to be absolutely clear that where litigants in person are involved in any case, that they need to be in a position to say what they've got to say. We are in the same position as the family court, often dealing with matters of similar import.'
These were among the experiences that took Lockley up the Law Society's career ladder, meaning time in charge of the Wales and regional offices, and the parliamentary and press team. But by 1996 he judged it was time to return to practice.
'We moved as a family to Sheffield on an offer from Irwin Mitchell… The remit I was invited to take up was to develop a public law department.' The firm had an existing strength in personal injury and clinical negligence, but the partners judged there were 'obvious connections with other areas of public or education [law], community care… even professional regulation, planning and environmental work.
It is now very odd to think back to before 1986, when the national duty solicitor scheme started. It was hit and miss whether you got a solicitor at the police station or not
'We were getting into really heavy work for vulnerable people and others who were not entirely claimant, but who were often legally aided and needed the assistance of a substantial firm,' he recalls. But LASPO hit the firm's business model. Lockley had seen the practice through the 2007 introduction of legal aid fixed fees. He told the Daily Telegraph that the then Legal Aid Board had 'a mountain to climb to regain the trust of its major suppliers, upon whom it is dependent for the delivery of legal services'.
But though Irwin Mitchell is still involved in leading public law cases, Lockley judged it a good time to review his work. 'I thought that, probably before my partners got fed up with me, I would just look around for a portfolio for my twilight years.' (He also chairs two independent policing panels in South Yorkshire, 'a force with an unhappy history' – the independent ethics panel and the advisory panel on protests and the policing of protests.)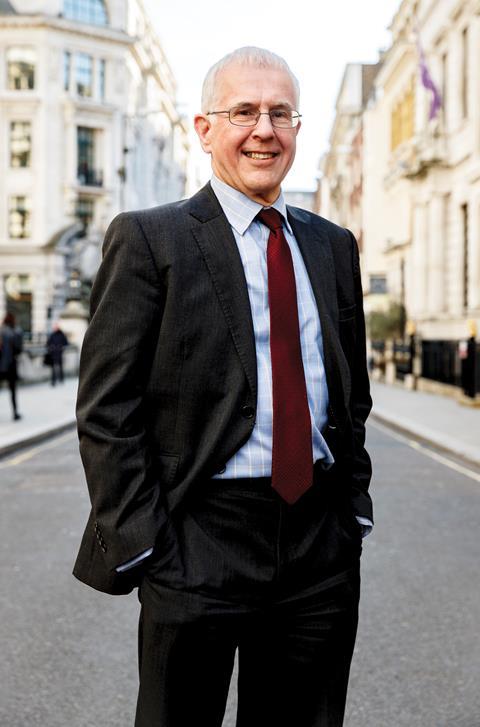 The importance of the three non-executive directors at the Legal Aid Agency, formed in 2013, was augmented by the fundamental change in its status. 'What until then had been an independent body,' Lockley explains, was now 'part of the Ministry of Justice'.
'Our job,' Lockley says, 'was very much to challenge the civil servants who filled the rest of the board positions. There was no independent chair.' The chief executive took that post, and unlike the courts and tribunals service, there is no equivalent to the judges who provide a counterweight to civil service power.
'We all came at it from a different point of view… It was where our experience lay,' he continues. The other members were a PricewaterhouseCoopers accountant, and an IT and operations professional from John Lewis. 'If you had asked [chief executive] Shaun McNally, he'd probably say that he had a fairly hard time on some things. I hope he would because that was the intention.' McNally is someone for whom Lockley has a high regard, noting that McNally's entire career has been connected to justice, starting with a job as a court counter clerk aged 16. The strength of that justice link made him 'a strong chief exec', Lockley says, 'necessary in order to head off any temptation that maybe the ministers or the special advisers have to let it be known that they wish a particular legal aid application to be determined in a particular way'.
He believes he has made a positive difference. Asked for examples, he refers to 'issues' that were a problem at the start: 'Take speed of handing applications, speed of payment – those then went very quickly up the agenda. I would claim to have achieved that. It's obviously something that I was very conscious of, having run a significant department doing legal aid work.'
Another legacy, he says, is improvements to the telephone answering service. 'Practitioners had real difficulty in getting the phone answered quickly… I went and sat in the telephone room and I watched,' he recalls. 'As the calls came in they were flashed up on a screen. You can see how long a person's been waiting. I thought some of the times were unacceptable, and I knew that to have been the case from my own experience. That's something I raised as a matter of urgency. The agency was probably on the case already, but it certainly went up the agenda very fast and now if you call the agency, it is considerably better than many other government departments in answering the telephone.'
The major headache for the agency, though, was the Client and Cost Management System (CCMS), the IT system that allows civil and family legal aid work to be processed online. 'Old-fashioned' design caused problems even with the pilot in the north-east. 'Family law professionals were beginning to be really concerned during the pilot scheme,' Lockley continues. 'All three of the non-execs were clear that the customers needed to be listened to.' That included the agency's own caseworkers, whom he refers to as 'customers inside the organisation'.
'This is exactly what non-execs are for,' he says. The three of them made suggestions on finance, technology and the involvement of lawyers engaged with the system.
Still, 'the government,' he notes, 'doesn't tend to pull the plug on big IT projects. So that was the only game in town at that point. CCMS carried on and was implemented and the agency listened very hard to what practitioners were saying as the system was put into effect and made a number of changes. Changes are still being made'.
The lifetime of really heavy cases, whether they're legally funded or not, can be a decade. At Irwin Mitchell, some of the clinical negligence stuff was from birth to majority
The conversation turns to the current experience of practitioners. I mention the sheer volume of boxed records that any legal aid practice will have – referred to by Gerald Shamash in an interview before Christmas as 'Legal Aid Agency bureaucracy'. The question prompts a long answer from Lockley, who knows both Shamash and the Steel & Shamash offices: 'CCMS was intended to remove the need for everything to be paper-based. Gerald's firm and, indeed, my old firm have and had many cases which pre-date the bringing into effect of CCMS so the boxes are there possibly from a decade ago. It is not expected that the boxes… will be necessary forever.'
The agency also wants rid of its boxed records, he notes, but adds: 'The lifetime of really heavy cases, whether they're legally funded or not, can be a decade. At Irwin Mitchell, some of the clinical negligence stuff we were doing was from birth to majority. Then possibly the claim begins again. So, we're talking about 20-plus years… I think Gerald was making a fair point but it's a point, without I hope sounding defensive, that affects the agency. It's something which ought to be disappearing, frankly over the next few years.'
European court costs
Lockley also raised concerns in private with civil servants as ministers continued to push the line that our legal aid system was 'the most expensive' in Europe. The ministerial refrain made him feel 'really uncomfortable', he says. 'Other systems, particularly those in Europe, are much more expensive and heavy on judicial court input but we don't have an inquisitorial system. Here, the lawyers are expected to make the running and that's expensive.'
As he steps down from the Legal Aid Agency's board, how does Lockley feel about the future? He would like to see a public information campaign, highlighting the areas and people legal aid is still available for – it is too widely assumed it has disappeared in areas where it can still be claimed.
The week before we meet, the government's legal aid review was published. It represents a partial reconsideration of the hard line taken post-LASPO. 'I was very pleased that the Law Society's campaign for restoring initial advice has found a willing ear among both ministers and civil servants,' Lockley concludes. 'We have to wait and see what model of early advice is settled on. In parts of Australia… there is a lot more dependence on telephone, on interactive IT than there is in this country. We are some way behind. The idea of linking early advice to GP surgeries is one which came from the Lowe Commission and the commission did some really valuable work.'
Early advice, he concludes, is the 'right place to focus on for the future'.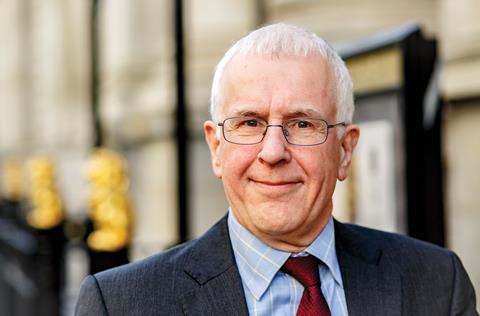 Photo credit: Darren Filkins