'Jagged-edged' devolution boundaries have placed lawyers in Wales on shaky ground
The Scottish National Party's majority at Holyrood is an enduring reminder of how devolution can have unintended consequences. It shows that single-party majority government can happen under systems of proportional representation, confounding the Edinburgh parliament's designers. Next year's independence vote north of the border, a direct result of that miscalculation, rather overshadows the equally unforeseen – and in some respects unique – consequences of devolution in Wales.
There is not space here to describe the tortuous process of Welsh devolution over the last two decades. A recent Law Society discussion paper navigates this terrain admirably*. But I am able to report from the Gazette's latest roundtable in Cardiff how keen lawyers in Wales are to resolve the so-called 'jagged-edged' settlement that currently prevails.
In summary, there are seemingly arbitrary boundaries between what is devolved and what is not, a problem that was brought into sharp relief in 2011 by the positive vote on extending the law-making powers of the National Assembly. To complicate matters further, it is not always the assembly that is responsible for pushing those boundaries. Morgan Cole's Emyr Lewis, a senior fellow in Welsh law at the Wales Governance Centre, University of Cardiff, observes: 'Divergence happens as much as a result of legislative momentum in London and inertia in Cardiff as the other way round.'
Incoherent legislative boundaries are a bane for solicitors, potentially shaking the foundations underpinning their trusted advice. Take housing law, for instance. Lewis says: 'Housing associations in Wales are more regulated [than English associations] because the Welsh Assembly decided to add extra regulatory powers into the England and Wales housing act, whereas the Westminster parliament has seen fit to deregulate the sector. Regulation in Wales has moved into government, while in England it's become an increasingly weak part of the domain of an arms-length body.
'So if you are advising social housing bodies in Wales, and others in England, it's a very different context, not just in policy terms but in legal terms. As long as we have a single jurisdiction, with solicitors and barristers qualified within that jurisdiction, it is at their peril that people will advise on matters originating in Wales without checking that they are on firm ground – particularly where there is statutory regulation.' This 'mystical Celtic outcome', as Lewis describes it, contrasts with Scotland and Northern Ireland, which are separate jurisdictions.
Another unique attribute of the Welsh devolution settlement is the disputed role of language in the law. People are not allowed to use Welsh language in any court outside Wales, unless they are incapable of speaking English. This might appear to be a relatively insignificant distinction, but not so, says Rhodri Jones, who practises agricultural law in rural Wales. 'It's a huge issue,' he says. 'Verbally, 75% of my advice is in Welsh, but my written advice is probably only 50% Welsh, because it's easier to go back and forth with the other side in English.'
This seems to have been overlooked when civil claims processing was centralised at Salford. Because the Welsh language contact centre is not in the same location, says Jones, 'it's much more difficult to get issues resolved speedily. The service is not on a par with English. And it's not just practitioners who are contacting these centres. Many of my clients, if they were trying to sort these issues out on their own, would need reassurance that the service is there in the language of their choice'. The border between England and Wales remains highly permeable. Cients from border areas may seek advice and court representation from solicitors and counsel based in firms in Chester, Liverpool, Birmingham or London. And, as Lewis stresses, the need for clarity is hardly served by indifferent access to the very laws of Wales.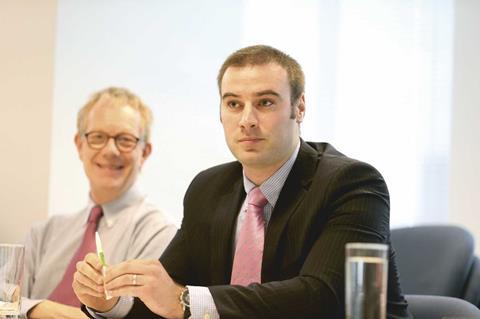 Many of my clients, if they were trying to sort these issues out on their own, would need reassurance that the service is there in the language of their choice

Rhodri Jones, Agri Advisor Solicitors
A project to provide internet access to law for Wales through a single website remains in development. In the meantime, solicitors are in the invidious position of not being able to assure themselves that they have access to all the relevant legislation in areas of devolved power. The Law Society has been campaigning on the issue of accessibility 'for at least a decade', says Lowri Morgan, head of Wales for the Law Society.
Chancery Lane acknowledges that the current system is complex and in need of reform, essentially because the politicians have not got it right. In Scotland, which has 'reserved powers', everything is devolved except for those matters which are specifically reserved. Wales has 'conferred powers', where everything is reserved except for those matters that are specifically conferred. And even matters that are specifically conferred have exceptions, creating the 'jagged edges' of responsibility to which lawyers and other constitutional observers colloquially refer.
Is that clear? Not to many. The body charged with sorting this out is the Commission on Devolution in Wales (Silk Commission), which was established in 2011 to examine the case for the devolution of taxation powers to Wales, as well as a possible widening of the subject areas currently devolved. Silk's first report, published last November, recommended a big transfer of power from London to Cardiff in respect of funding for Wales. Its second, on the powers of the National Assembly, is expected next spring.
Nothing is likely to be resolved soon. In its evidence to the Silk Commission published in February, the Welsh government put the case for the so-called 'reserved powers' model of law-making for the assembly, but shied away from calling for a distinct Welsh legal jurisdiction. Is it possible to have one without the other? There is no consensus. Cardiff Bay is anticipating a move to reserved powers by 2021 at the earliest (see timeline, right).
There is another stumbling block: the Barnett funding formula. As one attendee observed: 'Any change in the devolution settlement with the Barnett formula as it currently stands would be difficult. One of the criticisms of Barnett is it doesn't properly recognise the special circumstances of Wales in terms of geography and socio-economic factors.' In its own response to 'Silk' last month, Chancery Lane also argued that consideration should be given to 'reserved powers'. But it voiced doubts about 'capacity within the law-making arm of the state' to realise this model. The National Assembly has just 60 members, compared with Holyrood's 129.
Geldards' Huw Williams, who has given evidence on devolution to various committees both at Cardiff Bay and Westminster, believes the capacity issue could be easily overcome: 'People tend to focus just on the number of assembly members. But if you look at the cost of democracy in Wales as a whole, by which I mean councillors at the unitary authority and community council levels, Wales has a surfeit of democracy by European standards. You could find the resources for additional assembly members by a much more rational distribution of local authority councillors.'
At the table were: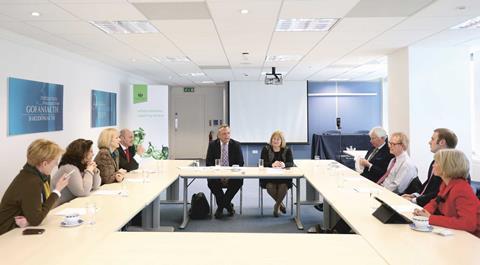 (left to right) Helen Molyneux, NewLaw; Jennifer Perry, Gocompare.com; Anne-Louise Ferguson, NHS Wales Shared Services Partnership, Legal and Risk Services; Alun Jones, Hugh James; Paul Rogerson, Law Society Gazette; Lowri Morgan, The Law Society, Wales office; Huw Williams, Geldards; Emyr Lewis, Morgan Cole; Rhodri Jones, Agri Advisor Solicitors; Sophie Hughes, Watkins & Gunn
Welsh devolution has not so far extended to the provision of, and competition within, legal services. Unlike Scotland of course, where liberalisation has yet to take effect and is less radical in any case. How much of the panel's 'thinking time' is occupied by the opportunities and threats offered by alternative business structures? 'It's occupying all of mine,' says Helen Molyneux, founder and managing director of personal injury outfit NewLaw. Her firm, which became the first ABS in Wales a year ago, has formed pioneering joint ventures with vehicle incident management group FMG Legal and insurance giant Ageas UK.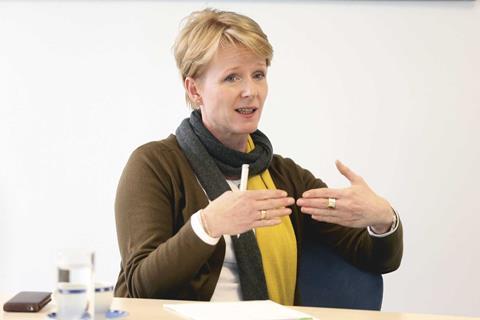 It has been a 'perfect storm', but the storm has been a long time coming

Helen Molyneux, NewLaw Solicitors
'There are opportunities for all private law firms, but it very much depends on the area you practise in and who your clients are,' she says. 'We've been building towards this for the last six years and it's interesting for us to observe the sudden "noise" that has built up around ABSs. I think the profession's response has been disappointing. People have been thinking "it won't happen", and in consequence I am seeing law firms in my sector closing down and running off work in progress because they can't see how they can continue following the (portal) fee changes and Jackson reforms. It has been a "perfect storm", but the storm has been a long time coming.'
Wales factfile
Wales has 2,811 solicitors in private practice, employed in 487 firms.
Nine top-200 firms are based, or have a presence in, Wales: Eversheds, DAC Beachcroft, Berrymans Lace Mawer, Slater & Gordon, Morgan Cole, Hugh James, Geldards, RadcliffesLeBrasseur and Simpson Millar.
Several leading Wales companies have in-house departments, including MoneySupermarket.com, Iceland Foods and Redrow.
12 alternative business structures have been licensed in Wales, including NewLaw, Admiral Law, Lyons Davidson and Simpson Millar.
There are 180 trainee solicitors in 91 practices.
Sophie Hughes, head of the family team at south-east Wales firm Watkins & Gunn, also points up the acute trading difficulties presented by the withdrawal of legal aid. When that is combined with a struggling housing market, she stresses, 'it's hard work at the moment'. And discounting the economics for a moment, Hughes also points to the enormous difficulty of providing access to legal aid with a rapidly shrinking provider base in a nation with a mountainous geography, and commonly indifferent and expensive public transport. Like James Herriot, the legal aid lawyer is sometimes obliged to go to the client these days – if there is a legal aid lawyer to be had in the first place.
Molyneux believes the travails of PI firms in particular are compounded by the fact that law firms do not have the budget to market themselves effectively against new entrants such as the Co-op. She believes this is a competition issue. Some solicitors have formed innovative structures aimed at acquiring the marketing clout that will enable them to prosper. QualitySolicitors, which has run TV advertisements, is perhaps the most prominent.
But Jennifer Perry, legal and compliance director at Gocompare.com, is sceptical about their chances of success. 'Working for a business that is a national brand, and knowing the actual cost of maintaining that brand, I struggle to see how the profession can compete on that basis. It's a serious amount of money, when you consider the costs of going online as well.'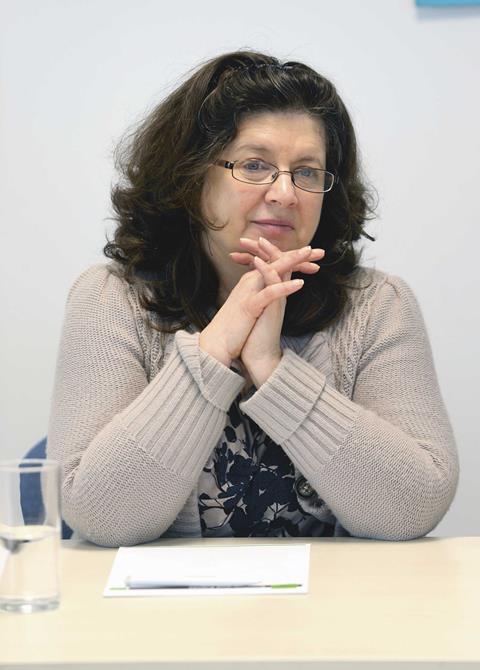 Working for a business that is a national brand, and knowing the actual cost of maintaining that brand, I struggle to see how the profession can compete on that basis

Jennifer Perry, Gocompare.com
So what is to be done? There is a consensus that practising solicitors as a collective need to raise awareness of what they can offer to the market that the arrivistes cannot. All agree that the Law Society can help in this regard. Says Lewis: 'The arms-length nature of the profession is something that can and does appeal, both in the commercial sector and in terms of advising public bodies.' Alun Jones, managing partner of Hugh James, concurs: 'The profession has an opportunity to differentiate itself from the non-lawyer/new entrant market. Our role has become somewhat blurred over the last few years. If you look at the personal injury, will-writing and conveyancing markets, there is nothing new in having competition. But we need to occupy the ground of "trusted adviser" before somebody else comes in and takes it from us.' He adds: 'It's been shown that a large percentage of people believe all will-writers are lawyers, for example. We're missing something here. Only collectively are we big enough to fight the brands.'
Separate jurisdiction: timeline
February 2013: Welsh Government Evidence to Silk Commission published
March 2013: Silk Commission Call for Evidence closes
Spring 2014: Silk Commission report
Spring 2015: UK general election
Spring 2016: National Assembly for Wales elections
2016/17: Earliest date for UK legislation
Post 2020: Implementation following next elections to the National Assembly for Wales.
Anne-Louise Ferguson, a leading in-house lawyer in the NHS, laments: 'Anybody who is seen to be offering a legal service is assumed to be a lawyer. That's the problem with having different terms for people offering these services. The public seems to think, "If you do that, you're a lawyer".' Alun Jones agrees: 'If the profession is to regain its status as "trusted adviser" a larger consumer education exercise needs to be carried out. The first question a client should be asking is, "Are you a solicitor?". It seems so obvious to us.'
Opening up the market cannot be described as either a 'Big Bang' or damp squib quite yet. The number of firms converting to ABS status has been relatively modest, at over 100, but Alun Jones for one believes 'more of us will be looking at it in future as it becomes clear what ABS actually means'. He believes the profession remains 'resilient', though traditional partnerships may need to consider changing their modus operandi. 'Small firms may have to be specialists in future rather than general practitioners. It could be a threat on the one hand, but it's a huge opportunity on the other. It depends if your glass is half full or half empty. Bold decisions need to be taken.'
Agricultural law specialist Rhodri Jones adds: 'I would not have considered joining a four- to five fee-earner practice had it not been in a specialised sector where there is not a great deal of competition.' For specialist firms like his, he stresses, there are new opportunities to combine services with other professionals, such as accountants.
Another catalyst for structural change is the funding environment. Credit has been scarce since the 2008 crash and recent high-profile law firm collapses across the border in England have hardly helped restore confidence. Says Molyneux: '[Bank] funding for law firms over the last four or five years has been absolutely atrocious. There are opportunities with the ABS model to fund your business in a different way, but we're not used to doing that. And we're not used to the constraints that other types of funding impose on us, when there could be venture capitalists involved and shareholders. It's not like a partnership, where every year you take the profits out.'
Lewis suggests: 'There are business models that have traditionally operated in law firms. Maybe the law firm's time is over for certain types of operation.' Williams observes: 'The comparison between venture capital funding and traditional bank funding is an interesting one. Law firms have had a very easy ride for decades. In the halcyon days before the crash, a finance director would meet the bank manager once a year for a chat about how things are going. Now it's the chief executive once a quarter and it lasts several hours. It's not beyond the bounds of possibility today that your relationship manager will say, "That line of business doesn't seem to be doing very well, get rid of it".'
The duty to the client, worryingly, can be seen as secondary.
*Commission on Devolution in Wales: Second Call for Evidence, Cymdeithas y Cyfreithwyr (The Law Society), March 2013
For more information about the Law Society's Wales office see the website.