For many years, partnership advisers have questioned the applicability to LLP members of the general principle in Bridge v Deacons [1984] that onerous restrictive covenants are more likely to be enforceable against partners. Some commentators say that Pricewaterhousecoopers LLP v Carmichael [2019], which applied 'the principles' set out by the Privy Council in Bridge, answers the question.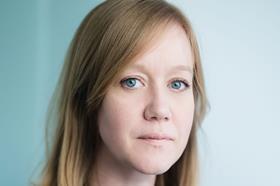 An increase in lateral partner moves is predicted because of the pandemic. Enforceability of restrictive covenants will come under the spotlight.
A covenant in restraint of trade is unenforceable unless the covenantee can demonstrate reasonableness in the interests of the parties and public. Reasonableness is judged at the date the contract was entered into. Before Bridge, case law focused on two categories where interference with the freedom to trade was permissible: restrictive covenants given on sale of a business and its goodwill; and more limited restrictive covenants imposed on former employees.
Agreements between partners and, separately, between LLP members and an LLP, do not fall neatly into either category.
In Bridge, Mr Bridge, a partner, left Deacons, a firm of 27 partners, and founded a new practice acting for former clients. The partnership agreement restrained Mr Bridge for five years from acting as a solicitor in Hong Kong for the firm's clients (regardless of whether he had dealt with the client) during the three years preceding his retirement.
In protection of the firm's goodwill, the court confirmed the reasonableness of the covenant, relying on the following:
Mutuality between all partners.
A restriction limited to clients with whom Mr Bridge acted personally (approximately 10%), would be difficult to apply and may work unfairly (such a limitation is commonplace in employee covenants).
The partners owned the goodwill. All stood to benefit from attracting clients.
The consideration for the agreement to return his share on retirement and not compete was adequate. It included his share and a substantial payment for it (including goodwill) on exit.
Evidence was not required regarding duration, as no reported case had found a restriction unreasonable solely because of its duration. Employee covenants of excessive length are unenforceable.
The restriction was carefully drafted by solicitors who were aware unduly severe restrictions would be unenforceable.
Public interest in 'facilitating the assumption by established solicitors' firms of younger men as partners' by providing confidence that partners would not depart with goodwill.
Enforceability is not assessed by attempting to place an agreement in a particular category or identifying the category to which it is most analogous. The proper approach is to ascertain the legitimate interest the firm is entitled to protect and whether the restraints are more than necessary for protection.
In PricewaterhouseCoopers LLP, an interim injunction restrained LLP member Mr Carmichael from joining a competitor. PwC's case to protect its confidential information and goodwill by a non-compete clause met the low threshold requirement in American Cynamid. There was no examination of prospects of success, which was a matter for expedited arbitration.
The court observed the different approach to restrictive covenants contained in employment contracts, business sale agreements and partnership deeds, citing Bridge. The judgment did not wrestle with any distinction between partnerships and LLPs.
A lack of case law around restrictive covenants in the LLP context remains. The law relating to partnerships does not apply to LLPs. The reasoning for adopting the same approach as for partners is members are the best judges of what is reasonable, can seek legal advice and have greater bargaining power than employees. However, most members have no influence over the terms of the LLP agreement. Covenants are not mutual as between members; they are obligations owed to a separate legal entity. A member's 'share' of assets will be defined by the LLP agreement; whereas a partnership's assets are held by all partners and liabilities shared. Payment is rarely made for goodwill on exit.
A generalised approach was discouraged by Bridge. Regrettably, scrutiny of the above factors in determining reasonableness was not played out in public. The outmoded gender-specific language in the Privy Council's assessment of public interest will not be the only area where thinking has moved on.
Many LLP agreements adopt a one-size-fits-all approach to post-retirement restrictions. Lengthy notice periods, together with 12-24 month restrictions, are not uncommon. Some firms have a set-off for time spent on garden leave. If not, an LLP member could be out of the market for up to 18 months and restrained for a further 6-18 months. Team-move provisions can restrain members from working together for significant periods post-retirement (up to two years).
The LLP's challenge will be demonstrating the period and scope of restriction aligns with the size and nature of its business and the member's position. Is it reasonable and necessary to protect its legitimate business interests? With so much uncertainty around the approach to restrictions in an LLP context, this area is ripe for review.
In 'normal' circumstances, many members successfully negotiate moving between firms. Parties pull on their respective levers to negotiate a favourable deal. Client pressure often plays a key role.
In this climate, if forced to move, an LLP member has no unfair dismissal rights or right of repudiation. Limited options may force members to hit back at covenants that prevent them from earning. Firms will fight to retain clients. Many firms include a discretion to waive restrictions, but implied fetters will increase the risk of challenge.
Will the pandemic force more LLP cases into the public arena as firms seek to enforce restrictions? Powerful disincentives persist. Either way, firms should be wary. Now is not a good time to fight, and exiting LLP members are likely to capitalise on any vulnerability.
Caroline Field is a committee member of the LSLA and partner at City firm Fox & Partners