Recent revelations of government spying raise concerns about attorney-client privilege, writes Jonathan Goldsmith. What are bar associations doing to help protect it?
When I attended the American Bar Association's (ABA) annual meeting in San Francisco a few days ago, the difference between European and American approaches to the recent disclosures on government spying on citizens was noticeable. There are some obvious reasons for that. First, the US government was supposed to be spying only on foreigners, in other words on us Europeans and other remote beings, and not on US citizens (although recent disclosures make that a shaky assumption). Second, Edward Snowden, the whistleblower or traitor - take your pick - was a US citizen, and feelings towards him are accordingly ambivalent; at one meeting I attended, a former intelligence worker denounced him loudly as a traitor, and some lawyers in the room, but by no means all or even a majority, clapped loudly and ostentatiously.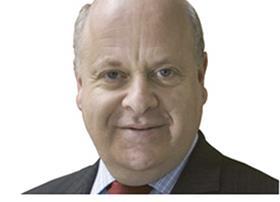 I asked repeatedly what the ABA was doing about attorney-client privilege in relation to the fallout from the disclosures. The central question can be put succinctly: 'Can you guarantee that any American lawyer of Edward Snowden would have the protection of attorney-client privilege when communicating with his or her client - i.e. Edward Snowden - in Russia, or when Edward Snowden is responding?' We must remember that in this affair the government is both the other side in the case, and the party with access to the electronic correspondence. Of course, the answer is that there is no guarantee of attorney-client privilege. And we should not get hung up on Edward Snowden himself. The capacity exists for other people in similar circumstances to be treated in the same way.
This is the nub of why lawyers everywhere should be concerned. Maybe the Americans to whom I spoke were a little prickly because they thought this was a case of Europeans criticising the US. But it is not. If Edward Snowden were to hire a British lawyer for any reason, the same question would have to be asked, and would be answered in the same way. We know from what we have learned of GCHQ's own mass data-mining programme, and its contract work for the US National Security Agency, that there would also be no guarantee of legal professional privilege in the UK. We know that there has been similar mass data mining of citizens' data, or sharing of the US data, by various other governments (remember what happened in Europe to the plane of the Bolivian President on his way from Russia to Bolivia, allegedly with Edward Snowden on board). It is in that sense that we are all Edward Snowden's lawyer. Lawyers' professional secrecy is one of the cornerstones of a democratic state governed by the rule of law, and a core value of the identity of lawyers.
It appears that the ABA has not so far lobbied its government. But just a week ago it adopted a resolution on the subject. It has an amusing provenance. I am told that the US government was worried about the effect of spying on law firms by foreign governments looking for commercial secrets. Commercial companies and governments have relatively strong cyber-security, but law firms have not so far seen the need, and the anxiety is that foreign governments and other organisations find out these secrets from law firms' lax storage of electronic documentation. The ABA's own background paper quotes no less an expert than the Director of the National Security Agency estimating 'that the United States loses $250bn each year due to cyber-espionage and other malicious attacks on information systems'. So the ABA was ready with a resolution calling on law firms to increase their security, until they discovered that major spying on citizens (including law firms) was carried out by… its own government. There was some quick editing to the resolution, striking out the word 'foreign' before 'government' – if you don't believe me, look at the final resolution with its amendments here.
As a result, the ABA now has a newly passed policy saying, among other things, that 'the ABA opposes governmental measures that would have the effect of eroding the attorney-client privilege, the work product doctrine, the confidential lawyer-client relationship, or traditional state court and bar regulation and oversight of lawyers and the legal profession'. Excellent! Bars everywhere can use it as a model, together with the earlier statement by the Council of Bars and Law Societies of Europe (CCBE), to produce their own resolution for lobbying their governments on this point.
In case it be thought that I obsessively pursued only this matter during my stay in San Francisco, I draw the attention of those following the crisis in the US legal education system to a very important document. I wrote about this topic a year ago, and, if anything, it is getting worse. Representatives from two separate law schools told me that their institutions had seen a 50% drop in admissions this year. That is because of the crippling debt with which most law graduates are left at the end of their studies, and the difficulty then of finding a job to pay off the debt. The ABA Presidential Task Force set up to deal with the issue has now published a working paper with some initial conclusions.
Jonathan Goldsmith is secretary general of the Council of Bars and Law Societies of Europe, which represents about one million European lawyers through its member bars and law societies. He blogs weekly for the Gazette on European affairs