A social welfare firm that has helped 90,000 vulnerable people over the past decade with welfare benefit, housing and debt problems has lost its battle to survive the government's legal aid cuts. The Gazette understands that an 'advice desert' could emerge in South Wales when Swansea-based TA Law closes in June.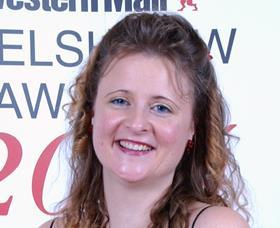 Helen Williams, the firm's managing director and 2005 legal aid lawyer of the year winner in social and welfare law, told the Gazette that the firm is devastated. Prior to the government removing vast swaths of social welfare law from the scope of legal aid in 2013, the firm had thousands of clients at any one time.
Williams said the firm endeavoured to fight the cuts and stay in business. It tried to diversify into private work. 'The problem we have is our clients, by their very nature, tend to be tenants or on housing benefits, or disabled, so they do not have access to private funds.' Pre-LASPO, the firm had around 100 staff. When LASPO came in, the firm had to restructure, relocate and make redundancies, going down to about 30 staff.
Williams said the warning signs about the firm's future came quickly. 'Our staff are really committed and work very hard, but they have bills to pay. When expenditure continues to increase, yet fee income continues to go down, that's not really going to end well.'
The firm had a Civil Legal Advice contract for housing and debt. Initially work was paid on an hourly rate, which then changed to a maximum case cost fee, followed by the recent introduction of an upper and lower fixed-fee system, which has had a negative impact, Williams said.
Those providing face-to-face housing and debt work can claim an 'escape' fee. However, Williams said the agency refuses to introduce an escape fee for welfare benefits cases. 'You might do £3,000 worth of work but can only claim £208,' she said.
TA Law lost three members of its litigation team in close succession - one before Christmas and two in February. The firm tried to replace two 'but we cannot compete with the salaries of big corporate firms', Williams said.
The firm has given notice to the Legal Aid Agency. It currently has 800 live cases and has asked to stop taking new clients in May.
As far as Williams understands, in relation to welfare benefits, TA Law is one of two firms covering Wales and the south west. She said she despaired at the loss of yet another social welfare law service to the wider community 'which I fear will cause far larger numbers of defenceless victims. I suspect though, as usual, no one is listening or cares'.
In February the Ministry of Justice published its review of LASPO's impact, and an action plan focused on trying to resolve legal problems earlier.
Williams said: 'We have always been a big supporter of preventative advice. You can save someone's home for £120, which is better than a costly court case which can run into the thousands. The government realises now, years down the line, perhaps we should have some preventative advice - it's so frustrating as we've been saying that since 2011.
'It's not just about the financial cost savings. As social welfare lawyers we have seen the human cost. Families in crisis, about to be made homeless - nine times out of 10 they have got other debts they're trying to manage. If you're able to go in early and avoid possession proceedings, and try to manage their debt, get some disability benefit paid (quite often, for instance, they go back to work), it avoids a downward spiral.'
Legal aid for welfare benefits has plummeted over a decade. There were 135,751 legal help matter starts and 51 civil representation granted certificates in 2008-09. These figures fell to 443 legal help matter starts and nine civil representation granted certificates in 2017-18.