Three City firms have begun piloting artificial intelligence technology that drafts contract clauses, the system's developer said today as it announced financial backing of over £2m. Genie AI claims to apply 'deep learning' techniques in software that trains itself to recommend clauses by examining thousands of past transactions and negotiations.
Magic circle firm Clifford Chance and international firms Pinsent Masons and Withers are piloting the technology. While several lawtech innovators have applied machine learning to contract review and due diligence, Genie AI says its SuperDrafter does not require training by humans but can learn by itself. The result 'can not just extract but actually recommend legal language specific to each matter', co-founder Rafie Faruq said.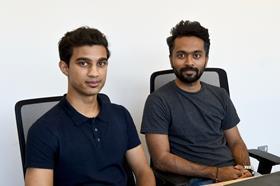 The technology spun out of research on generative algorithms at University College London. Firms piloting the system said that, if it lives up to its promise, it will be a step forward in artificial intelligence - but that it will complement, not replace, human lawyers.
Dr Phil Lindan, innovation manager at Withers, said the system would provide 'fully curated expertise' on tap as lawyers assemble documents. 'That kind of augmented capability, an algorithmic expert sitting by your side, is the future for law and many professions,' he said.
Pinsent Masons is testing the system in its UK banking team. Lucy Shurwood, partner, said the firm has been working on AI for contract reviews for seven years, but mainly as a way of analysing the content of contracts. 'At present, AI tools for document review focus primarily on identifying, extracting and classifying relevant data from legal documents - assessment is still largely undertaken by lawyers. We see assessment as the next big step in AI contract review.'
Genie AI said it had received seed funding of £1.2m from backers including venture capital firm Connect Ventures. It has also received £800,000 in government funding from UK Research and Innovation, partly to investigate ways of maintaining confidentiality in material used to train machine learning systems. This has emerged as a significant problem in applying AI to legal practice.