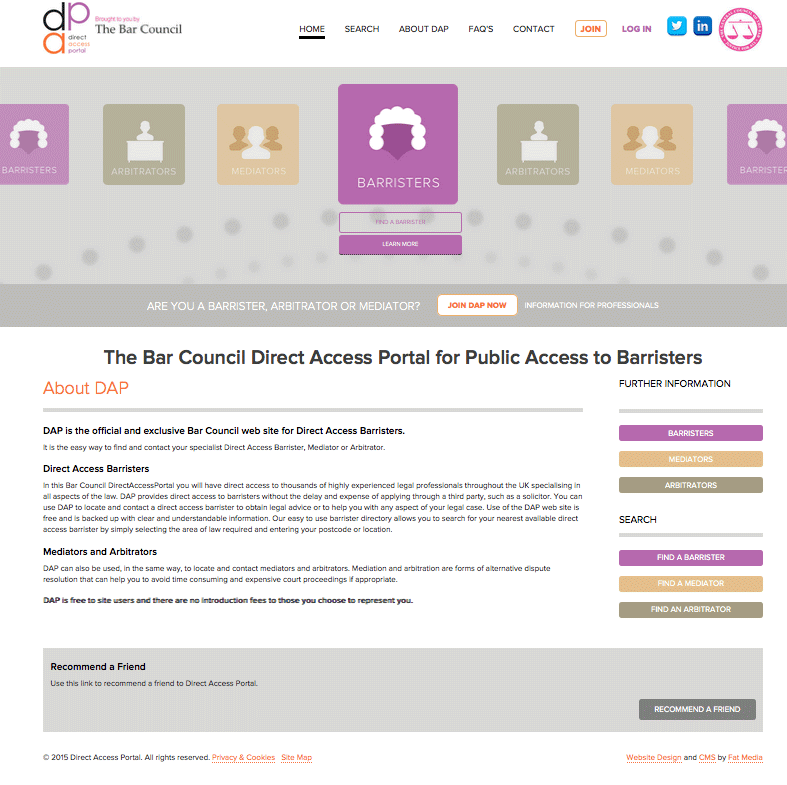 Solicitors must come to terms with more competition from the bar, the chief executive of the Bar Council has told the Gazette, as the body ramps up support for barristers who want to take instructions direct from the public.
The Bar Council has backed a direct access website inviting consumers and businesses to engage legal professionals 'without protracted and expensive application through third parties'.
A directory lists direct access barristers under a wide range of specialities, including divorce, medical negligence, and landlord and tenant law, narrowing the search down according to location.
An initiative to require chambers to 'actively consider' offering payment plans to clients is also 'under consideration', the Gazette has learned. The payment plans would be managed through Legal Cost Finance, with which the Bar Council partnered in March to give barristers the option to offer clients funding for cases through the client account scheme Barco.
Stephen Crowne, chief executive of the Bar Council, said direct access is moving 'apace', with a large number of chambers now supporting this service.
He said: 'This is a competitive world. Barristers compete with each other, solicitors compete with each other and barristers and solicitors compete. People shouldn't hold out competition as a bad thing. It is in the public interest to have a highly competitive market and good barristers should be able to compete.
'My sense is more and more chambers are trying to support direct access by taking on clerks who deal with this sort of work,' Crowne said.
The direct access portal was set up by Pru Beever and Mike Whyatt of the Northern Circuit, replacing the Bar Council's former direct access register as the main hub for consumers seeking to find a direct access barrister.
Meanwhile the Bar Standards Board is proposing revising its disciplinary tribunal system to address 'unnecessary complexity' and out-dated and inefficient procedures.
The consultation launched last week also takes into consideration recent court cases, including one in 2012 which identified serious anomalies with the appointment process for the tribunals.