Co-op Legal Services is championing the results of government efforts to help separated couples divorce quicker, announcing that it is getting clients through the process within a couple of months since joining two pilots.
According to official statistics, it can take an average of 54 weeks for a couple to get divorced. However, Co-op Legal Services, which joined the pilots in September, says it is completing the procedure in an average of eight weeks.
One pilot is aimed at reducing the time taken for divorce papers to be signed off by the courts, by enabling the papers to be uploaded digitally to a dedicated judge. The other pilot allows firms to upload financial orders digitally to a dedicated judge.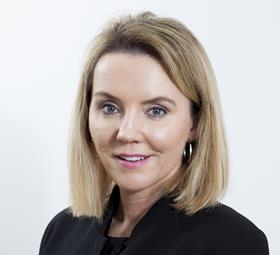 Tracey Moloney, Co-op's head of family law, said: 'Going through a divorce is often a stressful and emotionally taxing experience, so we welcome any new initiatives that can help to change this for our clients.'
The alternative business structure announced earlier this year that it had created an online divorce service to cater around the clock for couples who want to start proceedings immediately when they decide to split up.
Prior to his retirement as family division president, Sir James Munby described the online divorce process as a 'triumphant success'. HM Courts & Tribunals Service estimates that enabling people to apply for a divorce online could eliminate up to 13,000 hours of time spent by court staff checking petitions.
People can apply for a divorce from the comfort of their own home after the Ministry of Justice introduced a fully digital application process in May. Meanwhile Berkshire firm Tony Roe Solicitors is one of four practices that has been picked to test a solicitor extension to the online Get a Divorce system.