The government has announced that it will trial reservation agreements this year, telling conveyancers that buyers should not be allowed to pull out of transactions without consequences 'just because they decided they do not like the avocado bathroom suite'.
Housing minister Heather Wheeler told the Council for Licensed Conveyancers' annual conference in London today that it is developing standard reservation agreements to reduce the number of failed property transactions: 'We want to increase people's commitment by ensuring they get some skin in the game...there is no reason why this cannot become a standard practice. I believe the appetite is there. The government will 'run a field trial later this year', she said.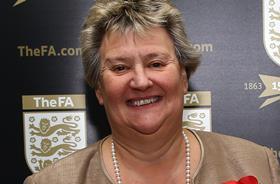 Matt Prior, head of home-buying and selling at the Ministry of Housing, Communities and Local Government, later told the conference that Philip Freedman QC (Hon), chair of London firm Mishcon de Reya and a member of the Law Society's land law and conveyancing committee, is helping to design the agreements.
The government is also commissioning 'behavioural insight' research to help establish the agreement parameters. Prior said: 'Buyers and sellers should have financial skin in the game to reinforce the agreement. But how much will that be? How much should they pay to get out of the agreement? We want to work closely with conveyancers to iron out some of the practical issues to encourage people to adopt this.'
Confusion has already arisen over the rules about holding deposits on behalf of property sellers. Solicitor Andrew Kerr, of Birmingham firm England Kerr Hands & Co, was told by the Solicitors Regulation Authority that firms 'should not hold reservation deposits for sellers, before a sale has been agreed. This is because the firms will not yet be providing connected legal services to the seller'.
The Gazette has asked the SRA to confirm at what point in the home buying and selling process it considers the sale to be agreed - whether it is when the seller has accepted the buyer's offer or when contracts are exchanged.
Wheeler also told the conference that she wants greater transparency around referral fees. Consumers should know the referral fee amount before they decide to purchase a home. The government will soon publish guidance setting out when estate agents should disclose referral fees. If behaviours do not change, Wheeler will pursue a referral fee ban.