Lawyers face a multitude of challenges when doing business in volatile emerging economies. Jonathan Rayner reports from the International Marketplace Conference.
Would you advise a client to invest in an asset-rich country where the judges are corrupt and where detention without trial, torture and bribery are commonplace? How about setting up in a state with vast reserves of oil and gas, but where contractual safeguards are worth no more than the paper they are written on?
Do you tell clients about a wealthy country's poor human rights and environmental record – or do you tell them to turn a blind eye? Or do you simply counsel them to hope for the best and carry on regardless?
These are just some of the uncertainties associated with practising law in the international marketplace, where a military coup or 'Arab spring' can change the nature of a state overnight. One option, of course, is to stay in the UK, secure in the knowledge that we, like our closest neighbours, are a mature democracy. And yet a growing number of countries in the developing world now offer lucrative opportunities to law firms and their clients.
Speakers at the Law Society's International Marketplace Conference on 8 July set out to give British and overseas lawyers guidance on assessing the risks and rewards of exploring these emerging markets. Keynote speaker Michael Skapinker, special reports editor at the Financial Times, told attendees that the best countries to invest in are those where the rule of law holds sway.
The rule of law, he said, is a stepping-stone for nations to become 'affluent and successful' because where the rule of law is pre-eminent, 'companies know their assets won't be confiscated or their executives locked up'. The rule of law, he added, is a 'priceless asset' both for citizens and for trade, and British lawyers should do everything in their power to promote it.
Skapinker claimed that countries governed by the rule of law are richer than those that are not. He talked about China, with its booming economy but dismal human rights record. 'China is not the exception to the rule,' he argued. 'Its enviably high gross domestic product is simply a function of its huge population. The average UK citizen is three times as wealthy as his or her Chinese counterpart. US citizens are four-and-a-half times wealthier.'
Singapore is the country that comes closest to rivalling – in economic terms – mature nations that respect the rule of law, said Skapinker. 'Its citizens are twice as wealthy as their UK counterparts. But there is a price to pay – limits on rights of assembly, press control, the Undesirable Publications Act. But companies seem to believe that where there is security, it is acceptable to do business,' he said.
Skapinker, who was born and brought up in apartheid South Africa, has witnessed the 'horror of unaccountable laws', where people were detained indefinitely without trial, fell to their deaths from police station windows, and routinely suffered harassment and surveillance by the authorities. In contrast, he said, 'the rule of law is part of the air we breathe' in the UK. 'Open and accountable justice is a fundamental principle of our common law, but,' he warned, 'should never be taken for granted.'
The first plenary session focused on the role lawyers can play in strengthening the business environment globally. Law Society chief executive Desmond Hudson, taking up Skapinker's theme, said the rule of law is the 'killer app' that is central to creating wealth, and that the expertise of law firms 'oils the wheels of international trade'.
But Gerard Sanders, deputy general counsel at the European Bank for Reconstruction and Development, struck a cautionary note, pointing out that although the US – with its long-established adherence to the rule of law – is the world's richest economy, 'plenty of its citizens are impoverished'.
City firm Travers Smith senior international counsel Chris Carroll has been in practice during three economic downturns when the domestic and global business environment was threatened. 'Recovery is a long process,' he said. 'Law firms are like a flock of sheep. When one firm does something, the next firm does the same. The world will change, but slowly. To survive in the modern world, firms need to keep very small and be very good at what they do.'
Hudson shifted the discussion on to how wider society looks upon the legal system. 'In Europe and the US, the law is seen as simply too expensive, but then we don't always value what we have. Politicians don't share our respect for the rule of law. The importance of unsavoury people having representation before our courts is more important to us than to the public or the government.'
A workshop session, Growing your business ethically: the business and human rights case, considered the business and human rights implications of building a business in a host country. Chairing the session, magic circle firm Clifford Chance partner Rae Lindsay reminded attendees of the guiding principles, proposed by UN special representative professor John Ruggie, which set out the core responsibility of businesses to undertake human rights due diligence in everything they do.
Businesses that adopt the principles commit to the three pillars of Ruggie's 'Protect, Respect and Remedy' framework. That is to say, they commit to protecting against human rights abuses and respecting human rights by not infringing on the rights of others, while undertaking to allow victims access to judicial and non-judicial remedy.
By applying the principles, companies also show that they are doing their best to get things right, something that is increasingly demanded by shareholders and prospective customers. The UN Human Rights Council unanimously endorsed the principles in June 2011.
Pip McKenzie, global legal counsel at Unilever, said an important part of her role is to raise awareness of the Ruggie principles among the company's 180,000 employees worldwide. 'We have held awareness sessions in Nigeria, Russia, Ukraine,' she said.
'We also apply them to our suppliers and procurement chain. Are our suppliers observing best practice in health and safety? Are they protecting the environment or are they causing pollution? Do the law firms on our panels conform to the principles? Unilever is a whale and we use its size for the good. If you want to benefit from being a supplier to us, then commit to the guiding principles – or go away.'
The workshop session, Exploiting resources: sustaining development, examined how lawyers can help balance the extraction of natural resources – minerals, oil and gas – with effective policies to protect society and the environment.
International firm Pinsent Masons partner Sarah Thomas told delegates that half the world's known mineral, oil and gas reserves are in developing countries, and yet 69% of the world's poorest people live in these same resource-rich countries. How can this be? Because 90% of resources investment has been in middle- and high-income countries, not in the countries where (it is estimated) 540m people could be lifted out of poverty with appropriate investment.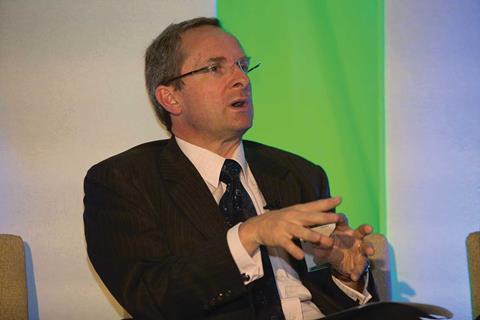 Economic advantages
Thomas explained that the extractive industries can bring economic and social advantages to a developing country, such as employment, taxes, money for employees and their families, income earned by the supply chain, and spending on local goods and services. However, wrongly managed, mining can pollute the water table, erode the soil and displace the indigenous population.
Despite the inherent risks, Thomas said, the 'saturation and expense' of working in established markets has encouraged investors to seek opportunities elsewhere. 'There are more than 500 oil companies exploring for natural resources in Africa alone,' she said. The lawyers' role is to advise on the negotiation and drafting of contracts, while bringing expertise from other transactions and jurisdictions. They should ensure that contracts are commercially workable, she said.
Host countries do not always allow overseas investors a free rein. Thomas noted: 'Many states, including Angola and Guinea, now require mining investors to train their citizens and procure goods and services locally. Mali insists that its minerals are processed in Mali. And Cameroon, Gabon, Mauritania, Sudan, the Democratic Republic of the Congo, Zambia, Tanzania, Kenya, Algeria and Libya have all introduced measures to increase their royalties and equity participation.'
Dan Cooke, BP counsel for global projects, told delegates that lawyers should be involved in negotiations from the beginning. 'You are negotiating what is often a 30- to 50-year agreement with the host government. You should consult at the stage of prospecting because otherwise you could be storing up problems for the future.'
The agreement is likely to cover, among other issues, security, income streams, stakeholders and infrastructure. Lawyers should also help their clients understand whether they have achieved a good result for the community – because 'the (host country) government may not be interested', he added.
Martin Kudnig, partner at international firm Ashurst, warned that lawyers may need help from a local lawyer to identify which communities will be affected by a proposed new development. 'This is not a problem confined to overseas jurisdictions,' he said. 'There is no existing regime to deal with the impact on local communities of shale gas projects in the UK, for instance.'
Crystal-ball gazing
Kudnig told delegates that the mining industry in emerging markets is in constant flux. There were no mining skills in sub-Saharan Africa when large-scale exploitation began to accelerate in the 1970s. 'There were only resources,' Kudnig said, 'and so mining laws became friendly to attract foreign investment. But as the value of minerals rose, the locals quite reasonably complained that not enough revenue was staying in the country – it was mostly going offshore. The host countries responded by imposing tougher terms in-country, but as commodity prices dipped, the mining industry became depressed.'
Thomas wound up the breakout session. 'How can lawyers know what will be required in maybe the 50th year of a contract?' she asked before answering her own question: 'By crystal-ball gazing.'
Lord Mayor of London and solicitor Fiona Woolf closed the conference on a personal note. She told us that preparing her speech brought to mind a long-ago conversation with her mother. 'What exactly do you do, dear?' enquired the latter. Woolf explained that she restructures electricity industries. 'Hmm. Doesn't sound like work for a lawyer to me.'
And there you have it. Lawyers, Woolf noted, take responsibility for regulatory regimes, market oversight, consumer protection, contract negotiation. They become projects managers and analysts, and help achieve consistent documentation. 'We also help people make decisions,' she said. 'And only then do we get around to thinking of dispute resolution, which is what many people think is all we do.'
Next year is the 800th anniversary of the Magna Carta. 'It was negotiated somewhere between Middle and Inner Temple, just a stone's throw from here,' Woolf said. 'It is the oil of our constitution. The rule of law not only creates a just society, but it also makes business work and fuels our economy.'
Jonathan Rayner is Gazette staff writer
International Marketplace Conference 2014: The legal lead – building blocks for global growth and prosperity was held on 8 July 2014, at the Law Society. For more information about the Law Society International Division, go to international.lawsociety.org.uk.