A magic circle firm is hoping to cut up to three-and-a-half hours from the time it takes candidates to apply for a training contract or vacation scheme place and boost the social mobility of its recruits.
Linklaters announced today that it is 'revolutionising' its application and selection process in the UK and Asia by replacing its traditional application form, which can take up to five hours to complete, with an online skills assessment that can be done in under 90 minutes.
The firm said the new approach supports the firm's commitment to increasing social mobility by taking the emphasis off traditional assessment criteria such as education and background, and focusing instead on the 'thought process of a top lawyer'.
Applicants will be assessed on critical thinking and behavioural skills-based tasks. The assessment contains six 'tiles'. Each tile has a different set of information and questions to give the candidate insight into the type of work they would likely undertake as a trainee. Through the assessment, Linklaters said, 'candidates will discover the positive impact they could have as a trainee and how they could contribute to the wider success of Linklaters, before they have even started in the role'.
Alison Wilson, graduate recruitment partner, said: 'We want to recruit the very best candidates from any location and to do that we have switched the focus on to asking applicants, from the very first step in the selection process, to show us their ability to take on the typical challenges of a trainee lawyer and demonstrate their critical thinking.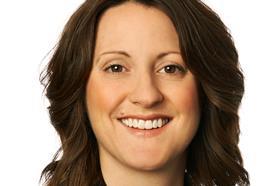 'We are looking for team players with the raw talent to think creatively and demonstrate an aptitude for answering legal questions rather than the typical focus on education and qualifications.'
The recruitment platform, which is now live, has been developed with Capp, an assessment services provider.