Mobile magistrates' court could be set up for vulnerable people if an MP gets her wish for her constituency to pilot a new scheme.
Victoria Prentis, Conservative MP for North Oxfordshire, was discussing court closures at today's House of Commons justice select committee follow-up inquiry into the role of the magistracy. She told the hearing that Bicester Magistrates' Court closed several years ago while Banbury Magistrates' Court is due to close in February, which is likely to result in the loss of five magistrates locally.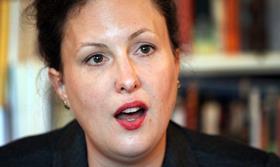 Prentis said she took two magistrates to see the justice minister yesterday to ask if a mobile magistrates' court could be piloted in Banbury 'for the most vulnerable court users' - specifically youth and family courts.
Jo King, co-chair of the Magistrates' Engagement Group, told the committee there have been various attempts to set up 'pop-up courts'. In Tunbridge Wells it is working well, but King said it has been difficult for the court to work well in areas such as Anglesey.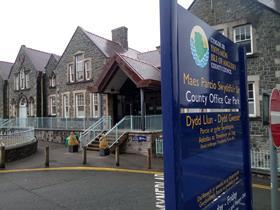 King said she was concerned about the time and distance some youths have to travel to get to court: 'Both those on bail or postal requisition, but also very importantly those who have been remanded in custody who often are having to travel extremely long distances in prison vans which are completely unsuitable for them. In my view it makes perfect sense to try and take the court to them rather than them to the court.'
John Bache, chair of the Magistrates' Association, recalled talk previously of a 'justice bus'. He told MPs: 'It was almost a joke but in fact I think there's a very good argument for it. The court goes to the individual rather than the individual to the court. At the end of the day that's what judges were doing centuries ago...and the High Court judges still are.'
Asked whether magistrates felt their responses to the government's consultation on court closures were heard, Duncan Webster, national leadership magistrate, questioned the extent to which responses were listened to.
He said: 'I'm in North Yorkshire, and Northallerton, of which there was huge public concern about the closure of that courthouse. Nearly every magistrate on the bench wrote. County councils wrote, district councils wrote, parish councils wrote, members of the public wrote. There were over 800 responses - one of the largest responses out of that round of closures, yet Northallerton is closing.'
King pointed out that the government has yet to publish its response to its Fit for the future consultation, which set out a proposed future strategy and approach to courts reform. The consultation closed in March.