National firm Shoosmiths has told its managers they must make a 'compelling business case' not to approve home working, as part of a new measures to give staff more autonomy.
The firm will reopen its 13 offices from Monday promising a bold new way of working that gives employees more choice to make their own decision about where and when they work.
The new approach is based around 'output not occupancy' and follows from staff working from home throughout the lockdown with little effect on productivity.
The assumption will now be that flexible working requests and/or working from home will be approved, and the onus will be on managers to show to why it cannot work. Shoosmiths says it will trust staff to know how best to do their jobs, with individual autonomy and responsibility underpinning how the firm operates.
Certain roles, for example in front of house and trainee solicitors requiring more supervision, will have to spend more time in the office.
When the firm reopens offices, strict two-metre social distancing measures will be in place, as well as a three-day notice period for any attendance to limit the number of people who are in.
The Birmingham office is also testing a new software developed in-house called Basecamp, which allows colleagues to book a desk, parking and other facilities.
Shoosmiths chief executive Simon Boss said: 'The pandemic has brought about a seismic shift in how we work, and we've adapted to this with enhanced agility.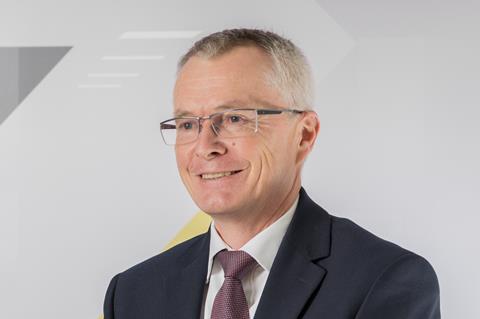 'It's not a case of going back to the old ways of working – we have chosen to embrace the change and do things differently and build on everything we've learned over the past few months.'
He added that the new steps will improve the working life of teams, aid the diversity and inclusion agenda, increase the talent pool and enhance the offering to clients.