The long-serving head of Australian firm Slater and Gordon today stepped down in the latest attempt to draw a line under a turbulent few years for the firm.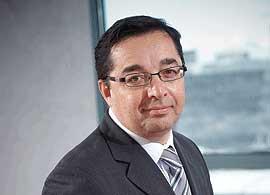 Andrew Grech, who oversaw the firm's expansion into the UK market, including the disastrous acquisition of Quindell, will leave his position as group managing director after 17 years in the post.
His departure comes as the firm announced a recapitalisation agreement that effectively hands most of the business over to its banks.
The lenders, who collectively represent over 75% of the company's secured debt, will be issued with around 95% of the equity, with existing shareholders holding the remainder.
In return, lenders will amend some existing secured debt and provide a senior debt facility of almost £18m over a three-year term, with provision for a further £3m.
Some of the existing senior secured debt will be amended and restated into interest-free convertible notes held by the new lenders, entitling them to any amount up to £250m in respect of net proceeds from claims against Watchstone, the former owner of Quindell. Slater and Gordon bought the professional services division of Quindell for £637m in 2015 but has recently issued legal proceedings in relation to the deal.
As reported in May, the new lending group, led by New York-based investment adviser Anchorage Capital Group, has provided the company with additional support through almost £24m in a working capital facility.
In a statement to the Australian stock exchange, the firm said: 'The recapitalisation is intended to provide the company with a sustainably level of senior secured debt and a stable platform for its future operations in both Australia and the UK.'
As part of the agreement, the new lending group will appoint new directors, with all existing directors resigning in due course as new directors are brought in.
Grech will remain a non-executive director in the short term until a replacement is found. No details were released of any severance package. Grech had said in March that he wanted to stay and he was backed at the time by the board.
Grech was the figurehead for much of the expansion that has brought Slater and Gordon to prominence in the legal services market. He oversaw the acquisition of Russell Jones Walker in 2012, marking the firm's arrival on UK shores, and was present as the company reported soaring profits in the following years.
But an aggressive expansion policy came at a cost, and the period following the acquisition of Quindell's legal business was disastrous, leading to falling profits and hundreds of millions of pounds in worthless cases being written off.
The announcement did little to enthuse investors, with the share price falling 4.35% in value to less than nine cents (5p) a share.