Romania has an unfortunate history of bribery and corruption. White-collar crime specialist Mihai Mares helps international firms navigate what can be a byzantine legal system.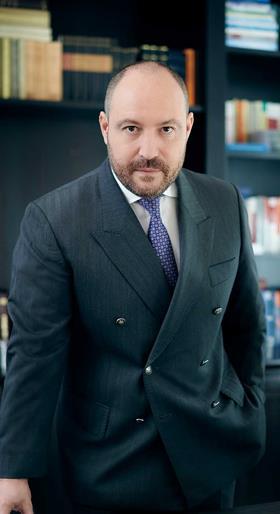 BIOG
Education
BA, Bucharest University, Law School (1996-2000)
PhD in criminal procedure law, Romanian Academy – Institute for Legal Sciences (2016-2019)
Roles
Mares & Asociatii – founder and managing partner (2006-2008)
Garrigues Romania – managing partner (2008-2011)
Musat & Asociatii – of counsel (2011)
Mares & Mares – founder and managing partner (2011–)
Known for:
'Leading individual' in white-collar crime in Romania Legal 500
Many international law firms have found the Romanian legal system impenetrable and in some cases hostile to foreign parties. This legacy of communist bureaucracy, and tolerance of dubious local practices and players has deterred these firms from dipping their toes in the Romanian market.
Yet, major foreign firms have clients in the south east European state and many Romanian clients of local law firms have clients outside the country.
To find a way through Romania's 'muddy waters', says Mihai Mares, you need a 'guide to the Romanian system who also understands the needs of the international legal community'.
This is why in 2011 Mares, 43, and his brother Cristian set up a white-collar crime practice in central Bucharest. Nine years later, Mares & Mares, with a team of 10 lawyers, has established a prominent niche in the country's criminal bar. It works for a range of international firms that need a guide through Romania's complex legal system.
Everybody working in the judicial system was forced to adapt and start learning again, no matter their experience
Mares describes his firm as a 'multifaceted white-collar crime practice covering a full spectrum of criminal law issues including bribery and corruption, money laundering, insider dealing, fraud and investigations'. The firm has a civil side, managed by Cristian, which focuses on asset tracing and fraudulent cross-border insolvency.
'We created this practice because we saw that clients also needed us to help them navigate the civil penalty and contract debarment issues that often arise after the conclusion of a criminal investigation,' Mares explains.
Sitting with international giants
The firm created a network of connections between international firms and used this to leverage growth, winning mandates both inside and outside the country. 'International firms rely on us as they know we have the right local knowledge and contacts,' Mares says.
A notable name in the local market, Mares is also known on the international circuit. He serves on the Business Crime Committee of the International Bar Association and is a member of the European Criminal Bar Association.
Law firms such as Kirkland & Ellis, Dechert, Hogan Lovells, Kobre & Kim and B&S Böhmdorfer Schender Rechtsanwälte have worked with Mares & Mares in Bucharest.
Another foreign firm to benefit from the local connection was Peters & Peters. The London white-collar firm had a Lebanese client engaged in a dispute with his Romanian business partner. The two were joint owners of a scrap metal yard but the Lebanese client suspected his partner of fraud. The matter was sensitive because Peters & Peters' client, a wealthy businessman, was closely connected to the Lebanese prime minister. Mares supported the client's battle in the Romanian criminal courts. He continues to advise the client as the matter progresses. The business partner denies any liability.
On another occasion, Mares had a case outside the country and needed a US firm. He turned to Kobre & Kim. Mares had a Romanian client with assets in Miami. The client was well-connected to a former high-profile politician. The client denies all liability.
Mares provided domestic advice to Kirkland & Ellis, which represented a US investor in Romania's largest oil refinery. This client was being pursued by the Romanian government on tax evasion charges and needed Romanian representation to try and close a case that had been caught in Romania's byzantine system of justice for 13 years. The case has recently been dismissed by the prosecutors in Bucharest.
We need to be able to discern people's individuality and not perceive it in a stereotypical manner. Everybody should understand that there's almost never black and white
Gruelling beauty contest
To win the original mandate, Mares was invited to travel to the US, where he was put through a gruelling beauty contest in Washington DC. The environment was daunting. Mares was at the head of a long table with seating for 15 Harvard-graduate lawyers. The boardroom opened onto the White House.
'I was standing in front of this table with a billboard explaining to 20 people about the case in Romania, and about the possible extradition implications, asset tracing and the justice system. It was one of the highlights of my career', he recalls.
Mares won the mandate.
The case passed from Kirkland & Ellis to Dechert when a partner moved, but he took Mares with him, and he continued to run the case in Romania. It was the largest case the Romanian firm had taken on.
Then there was the Ukrainian firm with a Moldovan client who wanted to file a suit in Romania against a fellow Moldovan oligarch who also had Romanian nationality. At issue was an alleged $1bn theft from a Moldovan bank. The client wanted to start an investigation by Romania's Directorate for Investigating Organized Crime and Terrorism.
The opposing party had considerable political clout in Moldova. In fact, the matter closed without a conclusion and the Romanian court transferred the evidence to its 'logical home' in Moldova. The Moldovan oligarch denied all liability.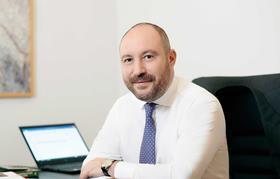 Extradition fight
Extradition is another focus of Mares & Mares. In one memorable case, Mares was chosen by the Turkish authorities to represent a Turkish citizen, Resit Tavan, who had been arrested by the Romanian authorities. He had been taken into custody in Romania, following a request from the US Department of Justice for his extradition.
Tavan 'had been accused of breaching US sanctions with Iran. The US wanted to extradite him, but he was Turkish and they did not want to or perhaps could not extradite him from Turkey, and that's why they put up a plan to extradite him from Bucharest.'
Tavan was eventually extradited to the US and given a sentence of 27 months' imprisonment in September 2019 for 'conspiracy to violate US sanctions by exporting marine equipment from the United States to Iran'.
Anti-corruption 'battle'
The development of a white-collar crime bar in Romania was the context for the launch of Mares & Mares. International investors wanted closer connections to Romanian companies following Romania's 2007 entry into the European Union.
This precipitated the passing of the Criminal Code (and the Code of Criminal Procedure) in 2014. Anti-money laundering, terrorist finance and anti-bribery and corruption came to the forefront of Romanian criminal legislation.
The state began a crackdown on corruption, partly at the behest of many new foreign investors into the country, some of whom had run into trouble.
An onrush of white-collar crime cases resulted. One legacy of its communist past is Romania's unfortunate history of opaque deals between state officials and private managers involving bribery and corruption. The exposure of unseemly connections between the secret service and state prosecutors (Romania has a French system of justice) added to the workload.
Alleged fraudsters, money launderers and corrupt government officials were put on notice that Romania would not provide the easy ride it had done in the past. Many individuals being pursued by the National Anticorruption Directorate sought greater professionalism in protecting themselves from the vagaries of the Romanian state, turning to Mares for advice.
'Everybody working in the judicial system was forced to adapt and start learning again, no matter their experience,' he says. Mares is familiar with the theory of criminal procedure (he has a PhD in the subject) and this, coupled with exposure to work in highly publicised cases, helped the firm navigate the intricacies of Romanian legal theory and practice.
He emphasises the importance of caution in coming to a quick decision when approaching a complex case of alleged economic crime. Time must be given to pursuing the less obvious parts of a case or of the law, before reaching a conclusion. 'There are always nuances, which are sometimes crucial and may affect the final result of the case,' he says. 'In many cases it is about our individual capacity to avoid quick judgements and labelling people so easily. We need to be able to discern people's individuality and not perceive it in a stereotypical manner. Everybody should understand that there's almost never black and white.'
Not quite Eldorado
The history of foreign involvement in Romania's legal system is patchy. Big hitters such as Linklaters and Allen & Overy established offices in the country, expecting to benefit from the opening up of Romania's economy in the 2000s. Mares says such firms expected to find an 'Eldorado', but the country failed to grasp the economic opportunity – it continues to prop up many tables of EU economic performance – and these firms scaled down activities or stepped back altogether.
This opened the way for smaller foreign firms to take roots in Bucharest. It also expanded the scope for startup law firms such as Mares & Mares.
'Many large investors and corporations have interests here that need protecting,' Mares says. 'They need to be able to understand and negotiate the Romanian legal system. That is where we come in. We are a bridge. We understand the standards of the largest international corporations and law firms. But we also know all the dark muddy waters of the legal system. We look both ways, outwards and inwards.'
After a spell at a local firm, where he cut his teeth in white-collar crime, Mares became senior partner of the Romanian representative office of Spanish firm Garrigues.
Investors and corporations have interests here that need protecting. They need to understand and negotiate the Romanian legal system. That is where we come in. We are a bridge
Fireman putting out the fire
When he was asked to assist with some practical legal and compliance problems at a leading French company, his experience took a new and interesting turn. Two local acquisitions managers were suspected of bribing a local government official. Mares was brought in to find the evidence. He hired a local firm of private investigators to verify the claims. An analysis of the data provided damning conclusions and Mares arranged for the managers to be invited to Paris, where they were presented with his findings. 'The firm would have faced reputational damage if this had become public. We were like a fireman putting out the fire before the house burnt down,' he says.
It was when Garrigues closed its Romanian office in 2010 that Mares decided to set up his own firm. 'I had always wanted to be an entrepreneur, it's part of who I am,' he says. 'Having your own firm comes with both flexibility and huge responsibilities towards yourself, your team and all the clients who trust you.'
One of his first cases as a business owner came from the Austrian firm B&S Böhmdorfer Schender Rechtsanwälte, whose client, an Austrian construction company, was caught up in a bribery investigation. The company had won a government contract to build a Romanian railway, but the Romanian government was withholding payments.
The Romanian National Anticorruption Directorate accused a former minister and a local bank executive of receiving bribes to speed up payments to the Austrian company. The foreign law firm went to Mares to solve the issue, which he duly did. The individuals and the company denied all charges.
International dimension
International law firms seeking new markets for expansion would do well to consider Romania, he reiterates. 'Firms should not be daunted by the complexity of the legal system,' Mares says. 'They will find mandates in major M&A projects, international arbitration and cross-border litigation cases'. Romania is at the core of the south east European market and a jumping off point for activities in other local markets.
Those setting up in Romania will also find a ready source of legal talent and enthusiasm: 'Our law schools and firms offer an amazing pool of talented and hard-working lawyers.'
Mares looks forward to a growing workload in acquisitions in the pharmaceuticals and healthcare sectors. 'I think we will see quite a lot of investigations here, especially in the Covid-19 pandemic context,' Mares adds.
But intense activity in the field of international crime will occupy most of Mares' time. 'International judicial cooperation in criminal matters will conceivably be even more relevant as cross-border criminality (especially frauds committed through cybercrime) gains ever new dimensions and the need to recover the proceeds of crime increases,' he concludes.
Nick Kochan is a freelance journalist