Tiring of a repetitive workload, Wayne Spillett moved in-house to take on a fresh challenge every day. The Law Society's in-house solicitor of the year has not looked back, hears Jonathan Rayner
BIOG
BORN
Bury St Edmunds, Suffolk
EDUCATION
Exeter University, LLB (Hons) in English law with French law, 2000-2003
Rennes University, France, Master's in European Union law, 2003-2004
Nottingham Law School, City Legal Practice Course, 2004-2005
ROLES
Hogan Lovells, London and Paris, training contract (2006-2008), associate (2008-2009)
Vodafone Group, solicitor and senior solicitor (2009-2016), competition law; head of legal, partnerships and alliances (2016-2018); head of legal, commercial operations (2018-present)
KNOWN FOR
Solicitor of the Year – In-house, Law Society Excellence Awards 2020
There is a telling anecdote about Vodafone's Wayne Spillett, winner in the in-house solicitor of the year category at the Law Society Excellence Awards. Five years ago he went on an internal leadership programme. He recalls: 'The programme urged you to think boldly and reflect on your development goals. What would be your next role? We were encouraged to articulate our own development plans and to identify our own mentors or coaches.'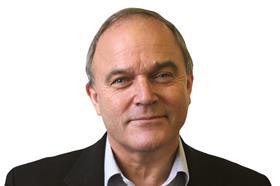 The programme left a lasting impression. In October 2018, when Spillett was made Vodafone's head of legal, commercial operations, he asked himself: 'Why shouldn't all my team benefit from the same encouragement and inspiration? Why shouldn't they all have their own development goals? Where do they want to be in three years, in five years? How do they envision getting there?'
So he introduced his own version of the internal leadership programme specifically for his team. Has the initiative paid dividends? 'People on the team have won fantastic new roles and been promoted,' Spillett says. 'Expanding their skills has led to cultural change. Every team member now has a three-year development plan along with mentors and coaches.'
This is an insight into why Spillett caught the eye of the judges at the Excellence Awards: prioritising his team's interests, looking ahead, embracing innovation.
Spillett read for an LLB (Hons) in English law with French law at Exeter University before taking a Master's in EU law at Rennes University in Brittany, France. 'EU law for me is now history,' he muses, reflecting on Brexit. Why choose law in the first place? 'The analytical skills are useful for any professional path you opt to follow.'
After Rennes, Spillett secured a training contract with Hogan Lovells. He qualified in February 2008 and became an associate, working in both the London and Paris offices. 'I was at my most fluent in French while working in the Paris office,' he recalls. In October 2009, he joined Vodafone as a competition lawyer which, as always, prompts the question: why switch from private practice to in-house?
'While doing my training contract, I was a jack of all trades, master of none, because the nature of training is you are constantly moving seats,' he explains. 'Upon qualification, I became an anti-trust lawyer, but what I really wanted was a practice where the legal challenges were non-repeatable – a fresh challenge every day – and that wouldn't become boring. I also wanted to travel the world. The right in-house role seemed to offer all those benefits.'
Here kitty
Vodafone is a 'fast-changing business', Spillett says. 'We would now call ourselves a TechCo rather than a TelCo.' He gives examples of how Vodafone has veered away from its core business of being solely a mobile telephone operator. 'Vodafone is now Europe's largest TV provider through fibre connections in Germany, Spain and elsewhere. It has developed the V-Kids Watch, which allows parents to ensure their children are safe with GPS tracking, voice messaging and an SOS button for emergencies. And it has introduced Kippy to the market, a device that attaches to a cat's or dog's collar to monitor whereabouts and activity levels.'
Spillett specialised in competition law for his first seven years at Vodafone before moving up, in October 2016, to head of legal, partnerships and alliances. He explains that the team he led was responsible for forming strategic partnerships and alliances with local operators worldwide to offer consultancy services in all aspects of running a telecoms business. This role saw him fulfil his ambition to travel the world. In just two years, he negotiated with the CEOs of telecoms companies in Singapore, Tunisia, Argentina, Austria, Algeria, Mexico and elsewhere. 'It was a case of changing your mindset for a changing world,' he comments. 'I became a much broader-based lawyer.'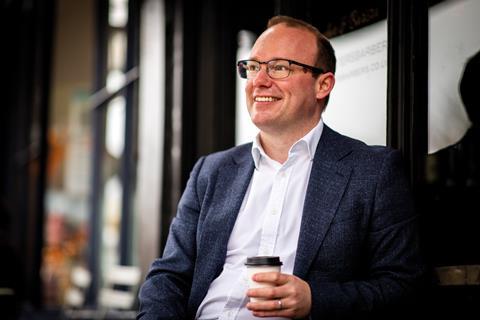 Two years later, in October 2018, he was promoted again, this time to his current role as head of legal, commercial operations. His team's responsibilities are wide-ranging. This year alone, for example, it has helped direct Vodafone's response to the trade restrictions placed on Huawei arising from the trade war between the US and China. Other assignments have included working on branded partnerships with operating companies that Vodafone has divested – starting with Qatar and New Zealand – as part of its new exclusive focus on Europe and Africa; securing high-profile sponsorship deals, including with Porsche Formula E, a competitor in the single-seater motorsport championship where only electric cars may race; and acting on the disposal of Vodafone's M-Pesa mobile payments business, Africa's most successful, to a new joint venture between Vodafone and Kenya's Safaricom.
Does Spillett find day-to-day management stimulating or a chore to be endured? 'I thoroughly enjoy the management side of my role,' he says. 'Every member of the team has a different personality type and skills set, and so I have to be flexible and understand each individual's needs.' Does he see himself as a future Vodafone general counsel (GC)? 'I would certainly like to be a GC somewhere.'
Spillett is asked to identify the projects that have given him the most satisfaction. He chooses what he describes as 'an extensive cultural change and digital transformation programme: Project Sprite'. Project Sprite is focused on being more 'spritely', he explains, in the way people at Vodafone work. It incorporates Kanban, a system developed in Japan by Toyota, that helps people visualise their myriad work projects and timescales, so they can acquire a better understanding of their workflow. By doing so they are able to organise and manage work more efficiently. It also allows people to keep track of every project and task.
'People can plan a pipeline for work and reallocate resources quickly if the job in hand is proving impractical,' Spillett explains. 'It discourages you from needing constantly to gold-plate things, which delays effective innovation and ties up your team while they iron out every wrinkle. It teaches you to celebrate small victories and that simple can sometimes be more effective than complexity. Sometimes, and this sounds counter-intuitive, you learn that sooner is better than better; if it doesn't work, you haven't spent too much money on it and you can afford to scrap it.'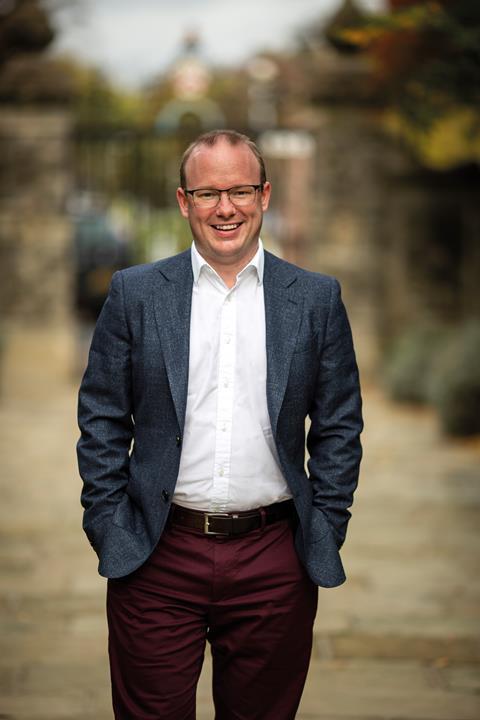 Spillett says that he and his team would sit down with senior management and brainstorm – what's the problem and how should we fix it? One such problem was that different teams were siloed and independently doing the same thing, which is inefficient and wastes time.
'Lawyers were spending half an hour just looking for precedents,' says Spillett. 'Part of the problem was that every project was bespoke, so we couldn't produce a standardised solution. Except that is roughly what we proceeded to do. We devised a bespoke contracting playbook, which is not perfect, but is an improvement.'
He explains that the new bespoke contracting playbook includes preferred positions, tighter governance and process flows and better templates. All 'crown jewel' (the most valuable to Vodafone) contracts and trade mark matters are built into the playbook. It allows lawyers to generate rich datasets at the 'touch of a button', which drives consistency, improves renegotiations and allows more automation.
'A year ago,' continues Spillett, 'we would have waited until it was perfect, but now under Sprite we launched it and will improve it later. In the meantime, it is what we call a minimal viable product. We didn't try and reinvent the wheel. Instead, to keep abreast of market developments we gave ourselves permission to experiment and, maybe, fail fast.
'If you are building the skateboard that becomes the bicycle that becomes the car, you don't wait until the car can be built.'
Project Sprite culminated in the delivery of Vodafone's new Sprite Hub. Developed in collaboration with international firm Osborne Clarke Solutions, the hub is a 'tailored dashboard concept with a single front door to the business, improving the quality and speed of business interactions'.
Spillett has described processes that rely heavily upon technology. Are lawyers equal to the challenge? Spillett responds: 'Once upon a time, it used to be a badge of honour among lawyers to confess to being technologically illiterate. That has all changed. Today's lawyers must be self-sufficient in technology.' Spearheading this change are Vodafone's Digital Ninjas, who work with senior leaders to explain the new technologies, how they work and their benefits. This helps senior leaders drive their teams' adoption of digital workplace tools and applications.
We move on to discuss Vodafone's wider responsibilities to the community at large. Spillett talks about three Vodafone-sponsored projects aimed at countering domestic abuse, helping medical research and protecting the rights of the lesbian, gay, bisexual and transgender (LGBT) community.
Vodafone's Bright Sky application builds upon its TecSOS initiative which, for the last 10 years, has provided a lifeline for victims of domestic violence. Spillett comments: 'It's an example of Vodafone using technology for the greater good, which is a major aspiration business-wide. It tells victims what to do next if they want to seek refuge in a hostel, for instance.'
The UK has seen a 47% increase in downloads during the pandemic. It is now Vodafone's global policy to give specialist training to HR managers so they can recognise symptoms of domestic abuse and work to counter it. Affected Vodafone employees are granted 10 days of paid safe leave. The application has now been expanded to Romania, the Czech Republic, South Africa, Portugal, Turkey and Hungary.
The second sponsored project is DreamLab, developed in collaboration with Imperial College London. DreamLab harnesses the unused processing power of smartphones which are being recharged overnight. In conjunction with thousands of other smartphones, they become a virtual supercomputer analysing complex data in support of Covid-19 and cancer research.
'It has been a real privilege to make such a significant contribution to Stonewall. Vodafone is now in the top 20 UK businesses for LGBT inclusion'
But it is the third sponsored project that has seen Spillett's most direct participation. He leads Vodafone's engagement with Stonewall, a charity that for more than 30 years has campaigned for the issues that matter to the LGBT community, including education, hate crime, family acceptance and health.
'It has been a real privilege to make such a significant contribution to Stonewall,' Spillett says. 'Vodafone is now in the top 20 UK businesses for LGBT inclusion. We are also now a global founding partner, working alongside Freshfields Bruckhaus Deringer, NatWest, Google and other multinationals, to encourage societal change. We also support smaller organisations that are less advanced on their journey. It has been a huge effort across the whole of Vodafone, of which we are rightly proud.'
Legal technology pioneer. Leader who prioritises his team's professional advancement. Corporate responsibility champion. Just some of the reasons why Wayne Spillett was named in-house lawyer of the year 2020.