Arriving as students in 1980s Cambridge was 'daunting', but now two former solicitors use skills gained in law to lead two of the university's oldest colleges. Eduardo Reyes talks to Pippa Rogerson and Loretta Minghella
It is a clear winter's day in Cambridge. The colleges, closed to all but students and fellows for much of the pandemic, had started to allow in a few tourists; but the closed signs are out again as fellows focus on interviewing would-be undergraduates, whether online or face to face.
As for this particular interview, it is going as planned in part only. I am sitting in the master's lodge of Gonville & Caius College (founded in 1348) talking to the master, Pippa Rogerson. But Loretta Minghella, newly installed master at near-neighbour Clare College (1326), has had to isolate after close contact with a Covid case, and joins us via Teams.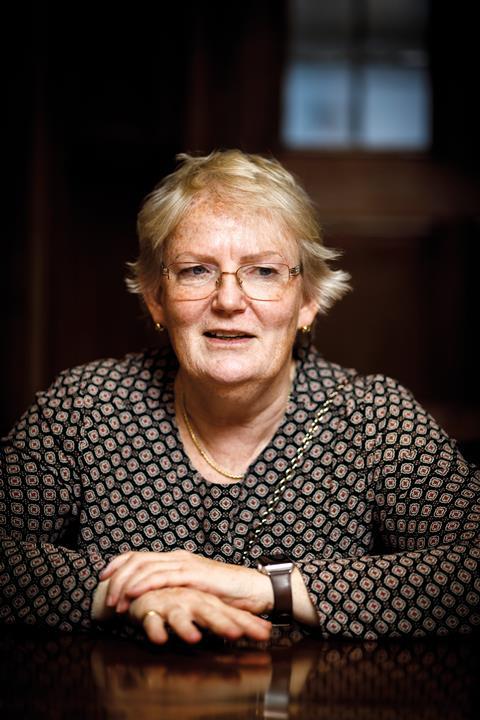 I need not have worried, though. These two former solicitors are friends, sharing not just the role of master, but the experience of coming to the university from non-elite backgrounds in the early 1980s. Which is where this conversation starts.
'It was pretty daunting to be honest,' Minghella begins. Her parents established and ran an ice cream business, which still exists, on the Isle of Wight. She was the fourth of five children and attended a newly established state school with no track record of sending pupils to Oxford and Cambridge. 'My dad wanted to bring me up [to Cambridge] in the ice cream van,' she recalls, 'which mortified me beyond measure. I persuaded mum to bring me up in the car.
'What I knew was I really wanted to study English and law at Cambridge. I wanted to be a lawyer… I'd known that since I was about 10 and I thought I'd practise as a lawyer, as a solicitor until the end of my days,' she says. Clare had been one of the first previously all-male colleges to admit women, in 1972. 'It appeared to have a great attitude to women and a great attitude to state school students, as well as being good for my subjects.'
Pippa Rogerson arrived from a technical college in Colchester, a 'broad-based sixth form state school', also with no experience of students going to Oxbridge. She came up to the all-women Cambridge college Newnham, initially to read economics.
Before she arrived, 'I thought economics was going to be the greatest subject ever,' Rogerson recalls. 'And it really wasn't for me in 1980 in Cambridge. Margaret Thatcher had just come to power and Cambridge economics was very left-wing – Keynesian, almost neo-Marxist, economics so it was a very different economics to what I'd done at A-level… I just didn't really enjoy it. So I was casting around for another subject to do.'
Minghella and Rogerson recall the influence of some of the legal academics then teaching – Kurt Lipstein for Roman and private international law; Colin Turpin on constitutional law; Elizabeth Freeman and Tony Weir for tort. Newer subjects like discrimination had started to become available as 'half papers' within the curriculum, Minghella recalls.
'The firm already had a woman partner, which was rare in the City at the time'

Pippa Rogerson
Rogerson graduated in 1983 and, from many offers from leading firms, chose what was then Coward Chance (now Clifford Chance), where she started as articled clerk in 1984. 'I wanted to do heavyweight City work, preferably with some sort of international connections,' she says. There were other reasons to prefer the firm, she adds: 'I chose Coward Chance very deliberately because they were much more of a diverse firm than most of the others… it was a very deliberate choice, very positive choice for a firm, which at that point already had a woman partner [Ros Bax, one of the first City women partners]. And they recruited not just from Oxford and Cambridge but from a wide range of universities, and they were just less homogeneous.'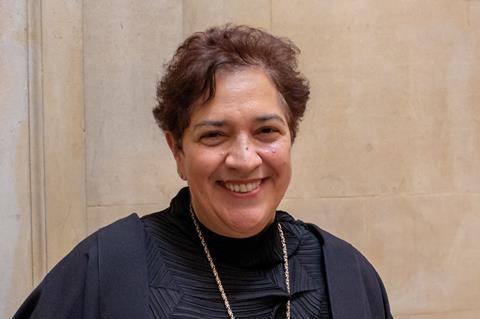 By her fourth seat, the City's 'Big Bang' deregulation was in full swing, with the legal documentation for many of the financial instruments that defined the market's liberalisation being drafted by Coward Chance lawyers. She recalls it as 'a very exciting time to be in the City'. But while the firm had offices in Dubai, Abu Dhabi, Riyadh and Hong Kong, the international opportunities those offices offered were not on offer to all: 'They never sent women.'
Rogerson passed her Law Society finals in the first year women made up half of the new intake, but was ready to turn her back on the City. 'I just didn't feel that the practice of law was as interesting as the academic side,' she reflects. 'I probably should have gone to the bar in some ways, but I had no contacts and no money.' The few women at the commercial bar were not very visible, she notes. 'Everybody I went to see would be a man. So, it never occurred to me that I could have gone to the bar, either as an undergraduate or after qualifying.'
Instead she returned to Cambridge, to Gonville & Caius, to begin a PhD, part-funded by the British Academy. 'And here I am, 36 years later'.
In 1985, Minghella secured a position at London firm Kingsley Napley, which then had its offices in 'buzzy' Covent Garden. 'Kingsley Napley was known then, as it is now, for its pre-eminence in the criminal law, which is what attracted me there,' she recalls. 'I really had wanted to be a criminal lawyer, having seen glamorous women on the telly when I was about 10… defending people and getting them all off, that really inspired me a lot.' Yet at Cambridge, she says, 'everyone said you don't want to do criminal law because, actually, what we prepare you for here is much more intellectually stimulating and you can go to the City'.
Breaking bias
Almost half of Cambridge's 31 colleges are led by women. But do titles and attitudes reflect that healthy representation at the top? 'You and I both have this challenge,' Clare's master Loretta Minghella remarks to her Gonville & Caius counterpart, Professor Pippa Rogerson. 'We're both masters, and people find that term very difficult to apply to us, why aren't we mistresses?... But I thought, why should it be a male term only?' (One college head, the 'mistress of Girton' has such a title.)
'Well it isn't in the Latin, of course… "magister",' Rogerson replies. 'So it's master as in teacher, broadly, so I satisfy myself with that.' Not all apparent bias has been so neatly dealt with in their careers.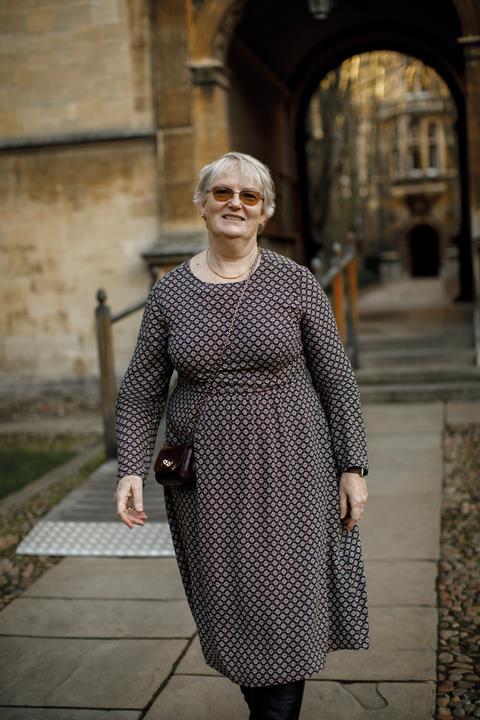 'When I was interviewed for articles when I was still at Cambridge,' Minghella recalls, 'I literally got asked by more than one firm, "Why should we bother to give you a place when, once you've qualified, you'll probably just want to leave and have children?" It was completely unlawful to ask but people still did ask these kinds of questions.' (In the event, she had two children, combining motherhood with a high-achieving career.)
At first, she adds: 'I think I was terribly naive and I think I thought this was just one or two doddery people asking me these questions… the amount of discrimination I subsequently encountered was so explicit it was shocking.'
Rogerson recalls that when she was elected as a fellow at Gonville & Caius: 'It was a bit like the City… we weren't allowed in the 80s to wear trousers to work.' And there was harassment to deal with too. Referring to her time in the City itself, she says: 'You never made yourself very popular by pointing out that people were behaving badly, or let's put it more strictly, men were behaving badly.'
Discrimination in academic life she found 'much less obvious… more implicit… But you just notice that women don't get promoted or they don't get talked about in the same way that men do. And I'm sure it's not just women, it's other diversities too.'
High-profile instructions
Kingsley Napley, though, also had a company and commercial department. It seemed like a good fit, and the turbo-charged capitalism of the City in the 1980s delivered high-profile instructions to firms like Kingsley Napley, including the Guinness share fraud inquiry. The 'very high-quality white-collar crime work' led Minghella 'to see an interesting relationship between criminal work on one hand and the company and commercial side of things on the other. And what, in the end, moved me towards financial crime and regulation'.
Murder cases, though, she found 'very, very difficult'. But although her immediate future now lay in financial regulation, compensation and enforcement, she learned important lessons at Kingsley Napley, including from a frail but still highly skilled David Napley. The firm had a reputation for succeeding in cases that other firms had failed with, which regularly led to clients who had exhausted most of their options approaching Kingsley Napley for help.
She recalls Napley's meeting with parents who had lost a child as a result of what they believed was medical negligence. 'They had gone a very long way already with other lawyers to try to pursue the matter. They came to see him and I sat in because his normal assistant was away,' Minghella says. 'I watched with awe at the huge sensitivity he showed in supporting them to explain the circumstances, to rehearse and share the pain of what they'd been through… what they wanted and needed and his professional view.'
The case, she says, might have attracted fees for the firm, but his honest advice was that pursuing it further would be fruitless. Napley told the couple 'that they had done right by the memory and in honour of their lost child to have pursued it that far'. He 'sent them away with a sense of themselves – that they had done the right thing by their child'.
Back at Gonville & Caius, Rogerson finished her PhD and was elected a fellow, then in fairly short order appointed director of studies for law in 1990. To undergraduates and visitors alike, Cambridge may seem a youthful city. Less so within a community of fellows, Rogerson recalls: 'We are a college that still has life fellows. If you've done 20 or 30 years as a fellow and you retire you can be here forever.' So part of the community were, like the physicist David Schoenberg, in their 80s and 90s, but still coming in to college every day. Still, there were 'five or six' women fellows, and the character of college was changing. She was also elected to the college council, in effect its governing body.
After qualification, Minghella spent two years at Kingsley Napley before moving in-house in 1989, first as legal adviser at what was then the Department of Trade and Industry, moving a year later to one of the City's regulators, the Securities and Investments Board, first as assistant director, then as head of enforcement law and policy.
'The banking crisis kicked off and all of a sudden it became extremely stretching and fast-moving and mind-blowingly difficult, but also completely fascinating'

Loretta Minghella
With growing responsibilities, Minghella says, 'I did want to have a go myself at having whole custody of an organisation'. Hence, within the new regulatory architecture that came with the establishment of the Financial Services Authority, she applied for, and got, the position of chief executive at the Financial Services Compensation Scheme.
'I thought, it's a small organisation,' she reasoned. 'It pays out about £200m a year in compensation, insurance companies, credit unions, a few small IFAs that have gone bust… I can do my very best there and hopefully do a decent job but also learn by my mistakes quietly and behind closed doors. And then, probably about five years on emerge as a more rounded and experienced chief exec to do something maybe a bit more stretching.'
But then, she notes: 'The banking crisis kicked off and all of a sudden it became extremely stretching and fast-moving and mind-blowingly difficult, but also completely fascinating and very necessary, and all that came at me at once… It's hard to relish such a difficult opportunity, but I did relish the opportunity, it was a tremendous opportunity.
'I had to work very closely with some great lawyers, both internally and externally to get through that banking crisis because we needed new powers, we needed new deals to be struck, there was a lot of commercial, statutory and public law in that… [in] a very condensed amount of time that law needed to be changed at every level.'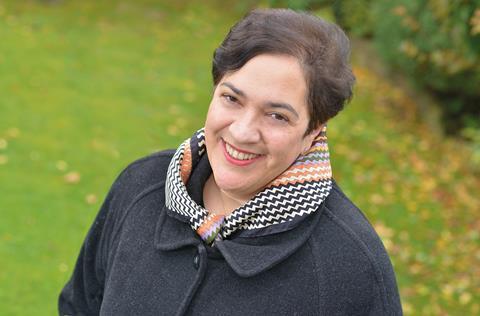 By the time she left, Minghella had superintended the payment of £21bn in compensation.
For both masters, these few years were also marked by personal loss. By the time Rogerson's husband was diagnosed with lung cancer in 2007, they had five children, all daughters, then aged 16, 14, 12, 10 and three. He died within nine months of his diagnosis.
'I pivoted to hanging on by my fingernails, just managing to keep them going, something of my career going, and it was really just survival mode,' she recalls. Though working in corporate finance and venture capital, her husband had been 'really very good at helping out with the children and being around'. While academic life can be flexible, Rogerson notes: 'I was doing it on my own without anyone else. At that point in life… you're just dealing with probate and grieving children and all of that. So, I really was grateful that the university took the pressure off a bit, so I didn't have to do as much examining [and] other sorts of admin.'
As some of those home pressures eased over time, Rogerson was able to take on a range of university roles. She initiated a review of the law tripos and became its director (the tripos is the system of undergraduate examination at the university). She took a place on the university council, chaired university-wide committees and from October will chair of the colleges' committee.
For Minghella, spring 2008 did not just mark the failure and nationalisation of Northern Rock. The following month, her brother, the film director Anthony Minghella, died aged 54. 'It was,' she says, 'a very high-profile death and a very traumatic thing to go through – both losing your brother, and losing him in full public view, it was a really excruciating thing. But, professionally, I was also dealing with this banking crisis.'
His death, though, was also the prompt for her to move to the development charity Christian Aid, where she became chief executive in 2010. 'In my last conversation with him, he'd said, "I thought you were going to go into the charity sector, I thought you'd talked about international development, and when I get out of hospital, we'll go and see Richard Curtis, he'll have ideas".' (Screenwriter and producer Curtis, a friend of Anthony's, had co-founded Comic Relief.)
Minghella resolved to ensure she was leaving the compensation scheme's reputation 'in a good place', then to 'look for something that would really make my heart sing a bit more while I still had the opportunity'.
Rogerson and Minghella arrived at the unusual post of master through contrasting processes. Rogerson took a traditional route that has become rarer in Cambridge, being elected from within the fellowship, in 2018. Minghella's 2021 appointment was the result of a more modern executive search process, now used to find a majority of college heads, though she still had to be 'elected'.
What do they now think law as a discipline, and their legal backgrounds, contribute to the demands of leadership?
'It just does help with problem-solving,' Minghella answers. 'It doesn't really matter what the problem is. You learn those skills, don't you, as a young lawyer, of having to listen carefully for instructions… try and make sure you know what you're being told and what you're not being told, try to get to the bottom of things and then try to work out some practical ways forward based on what the law says and what common sense tells you. And I think those skills you learn as a lawyer, both conceptually and then in practice, stand you in really good stead whatever you end up doing.'
'You talk about common sense,' Rogerson replies, 'which is in very short supply and not so common, but it's… understanding about people as well. And I had some wonderful advice from my principal [in my] original seat… he said never assume anything. If you need to assume something, somebody is not telling – there's a bit of very important information that somebody is not telling you. So, I'm very grateful for my training as a solicitor.'


Features editor