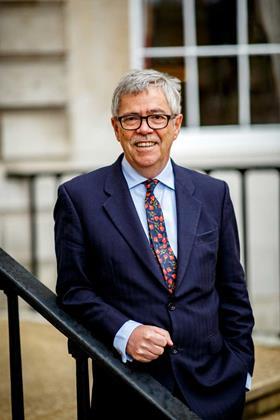 BIO
Born: London, 'off the King's Road'
Education: Master's in politics from Birkbeck, University of London; College of Law
Roles: Edwin Coe, 1976 to present day (joined from school as an apprentice; partner, 1984; senior partner, 2011); Law Society Council member, international practice; London Solicitors Litigation Association, former president; Civil Procedure Rule Committee member, 1998-2004; Civil Justice Council 2005-2008; Housing Law Committee of CJC, chair 2006-2008
Known for: President of the Law Society 2020-21 and the Society's lead on Brexit; 'Father of UK group actions'; winner of the Gazette's Legal Personality of the Year Award 2017
Publications: General editor, New Law Journal; Shareholder Claims (2012); Civil Court Practice (The Green Book) (2002-2009)
David Greene might be the unluckiest president in the Law Society's history. In normal times, he would be looking forward to a frenetic year packed with high-profile media appearances, international travel, and a dizzying round of dinners and cocktail parties at which to hob-nob with the great and good.
Quite right too. The Chancery Lane presidency is a reward for years of service to your peers, comprising hundreds of hours of committee meetings and Council business. Presidents deserve their place in the sun (and the Sun). Dyspepsia and jet lag are the only downsides when you get to the top.
Not this year. As we chat by video link, Greene is reconciled to being the Society's first 'virtual' president. Fortunately, he is not at all fazed. The senior partner of City firm Edwin Coe reminds me that he has travelled far and wide in a storied career acting in many of the country's most high-profile group actions. He has also spent the best part of 30 years working for governments in east and southern Africa, mostly in relation to human rights and civil justice.
'The current situation has its drawbacks in terms of relationships,' he acknowledges cheerfully. 'Face-to-face meetings are much better, but being "virtual president" does have its advantages in terms of time. Perhaps I'll be able to work harder!'
My message is that we must go back to basics to ground ourselves in these times of uncertainty. And those basics are the rule of law and access to justice
In 2018, the Gazette interviewed Greene when he won our Legal Personality of the Year award (https://tinyurl.com/yc6qgbvt). This recognised Greene's high-profile role in 2017's landmark article 50 litigation when he acted for Deir Tozetti Dos Santos – a claimant alongside Gina Miller – and his well-earned reputation as the 'Father of Group Actions' (https://tinyurl.com/y2ofth6b) (see box, 28).
We can therefore get straight to the matter in hand. What are the new president's priorities?
'Law Society presidents will have plans with regard to those areas of law that are important to them and in which they have experience,' he says. 'But coronavirus has changed all that. Even the best-laid plans may not be fulfilled in current circumstances.
'My message, therefore, is that we must go back to basics to ground ourselves in these times of uncertainty. And those basics are the rule of law and access to justice.'
Populist attacks
So far, so uncontroversial, you might suppose. Not any more. As we speak, home secretary Priti Patel's incendiary comments about 'lefty' and 'activist' lawyers blocking the deportation of asylum seekers were amplified by prime minister Boris Johnson during his address to the Conservative Party conference. This is unprecedented.
As Greene stresses: 'Solicitors represent their clients in accordance with the law made by parliament and seek to enforce that law. They are simply doing their job. Nothing more and nothing less. Throughout all my own years in practice, I have sought to enforce the rule of law in relation to steps taken by all governments.'
Greene has just come from a fringe meeting of the Conservative Party conference at which he addressed the threat to judicial review posed by the government's Independent Review of Administrative Law. 'I pointed out that judicial review is a fundamental part of the way in which our constitution works, and indeed all democracies work,' he says. 'And it is absolutely vital to the rule of law.
'Never have we seen those three words – rule of law – so prominent in politics,' he adds. Johnson's decision to flout international law in the Internal Market Bill has seen to that.
'"Rule of law" – it trips off the tongue now, whereas before it used to be regarded as a settled issue.'
This is uncomfortable territory in more ways than one, I suggest. By opposing aspects of both the Overseas Operations Bill and the Covert Human Intelligence Sources Bill which dilute human rights, the Law Society has placed itself to the left of Sir Keir Starmer's Labour Party. Opposition MPs were merely whipped to abstain.
Greene, who has twice stood as a Labour candidate in general elections, responds: 'Let me stop you there. Let's not talk in political terms of "left" and "right". Let's talk about the stance that the Law Society takes, which is bound to be determined by where we regard the rule of law as sitting, and the rights of the citizen. It is vital we stick to those basics at a time when lawyers are being attacked.
'This is a very difficult time, but I'd make it plain that the Law Society and I want to work with the government,' he adds. 'And I don't think it should be any surprise to them that we express strong views in relation to lawyers and their clients. They are not expecting us simply to roll over when it comes to these issues, particularly when there is strong criticism of solicitors doing their job.'
The dangers of associating solicitors with their clients' causes are self-evident. But does such a distinction actually resonate with the voters at whom the government's populist rhetoric is directed? Is there a need for better public education?
'I think people are sophisticated enough to understand that their lawyer is there representing a client,' says Greene. 'In a media-driven world lawyers become spokespersons on behalf of their clients, but they are still representing clients – as I've done myself. For example, in the article 50 case, it was only when reading out the statement of my client to the press that I learnt he had actually voted for Brexit. I paused and thought, "that can't be right". But there we are.'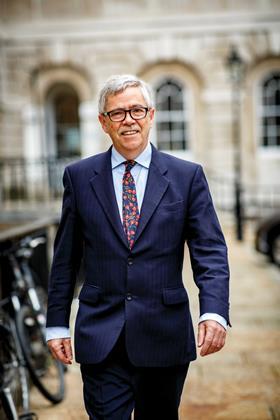 Father of Group Actions
In the decades since he qualified as a solicitor, David Greene has litigated on behalf of sex workers, striking miners, a pregnant university student and victims of the Hillsborough football stadium disaster.
Several of these cases had a political dimension, but Greene stresses his impartiality. He has upset Tory and Labour governments alike.
Lockerbie and Hillsborough, which were among the first US-style class, or group, actions in the UK, helped set the keynote of Greene's subsequent career. He has spent more than 30 years pioneering and championing group actions that have become a part of the UK's legal landscape.
'Most people can't afford to go to court as individuals,' he told the Gazette in 2018. 'Group actions spread the costs and risks and give everyone a chance to make their voices heard.'
Greene's CV includes acting for 50,000 shareholders who lost their savings after Railtrack folded in 2001 and was subsequently taken back into public ownership. High-profile instructions also came in relating to: Northern Rock; transport cartels around air cargo and truck prices; shareholder complaints to the (then) Financial Services Authority; and the £46bn Madoff Ponzi scheme fraud.
His work in Africa, meanwhile, covering such areas as the transparency of the court system and legal aid, has taken him to Uganda, Kenya, Tanzania, Malawi, Lesotho and South Africa.
Economic linchpins
Greene says that the second major strand of his presidency will be 'drilling home the value' that solicitors bring to the table both societally and economically.
'As well as England and Wales being a global legal centre, I will be stressing the everyday role that solicitors play in virtually every major transaction,' he adds. 'When someone buys a house, when someone is accused of a crime, what do they do? They go to a solicitor. And it is when we see these attacks on the profession that people tend to forget the central role that solicitors play in our economy and society generally. Solicitors do a fantastic job, day-in, day-out.'
Indeed, but solicitors have been sorely tested by Covid-19, which has obliterated income streams and traditional ways of working. A few weeks after the national lockdown began in March, the Law Society published research indicating that thousands of high street and sole practitioner firms may shut within six months. That seems to be proving overly pessimistic, fortunately, but Greene stresses that the profession still faces grave challenges.
How firms have fared over the last eight months has depended on several factors, he notes. 'One is how advanced firms already were in terms of IT, and obviously the big firms with capital were much better prepared generally. For smaller, high-street firms, which are more client-facing in that they rely on people coming in off the street, it has been more difficult. They have also borne the brunt of coping with the impact of the virus on the justice system as a whole.'
He adds: 'Now furloughing is falling away and we have less generous support for employers and employees, these continue to be uncertain times for practitioners. The Law Society has done absolutely sterling work supporting members and we will continue to do so.'
Now furloughing is falling away… these continue to be uncertain times for practitioners
Deal or no deal?
So we come to Greene's specialist subject: the UK's departure from the EU. For lawyers, a great deal is at stake, including the mutual recognition of qualifications, cross-border practising rights and the legality of corporate structures.
Back in early 2018, I remind Greene, he told the Gazette that: 'The challenge for lawyers is how to make leaving the EU work for the profession, and for the rule of law and access to justice. We must strive for certainty, because the main issue is uncertainty. What will it be like after the transition period?'
I put it to the new president that he could say the same today. Despite recent reports suggesting the UK's and EU's chief negotiators recognise a need to compromise on the most difficult issues remaining in the trade talks, it seems little has changed. Yet Greene is cautiously hopeful.
'The Law Society would like the certainty of a deal, because not having one would leave huge uncertainty in the coming year as we try and cope with the fact we are now a third country to the European Union,' he says. 'We'd also like an agreement that includes services. But time is against us in that respect. So it may be that in terms of services – legal services – we're looking at something a bit longer-term. Without a [trade] agreement it is going to be difficult to build out of nothing.'
Without a deal, Greene adds, it is unlikely the UK will be able to accede to the Lugano Convention, which he calls an 'essential tool' for the cross-border recognition of courts' jurisdictions and the enforcement of judgments across Europe.
'Absent Lugano, we will be taking a step back in history,' he adds.
As we wrap up, the naturally upbeat Greene seeks to encapsulate his forthcoming presidency in a sentence.
'We're not going to talk about the new normal, we're going to talk about the new better,' he enthuses.