How the legal profession is coping with Covid-19
Therese Prince, The Law Society, London
'Those who know me well know that it's my preference to be in the office and around people. I tend to get a bit distracted when working from home, noticing things like the windows needing a clean. I notice too that my hours can be much longer as I struggle to find the right balance. Of course these are different times and preferences matter much less! So I've had to adapt and add more structure to my day, being intentional about taking breaks and still planning my weekend.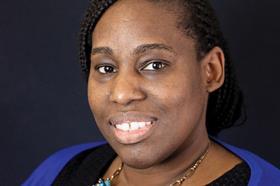 I note that my colleagues and I have been busier than ever. In fact I recently took a moment to reflect and as a member I was happy with the guidance I saw coming from my representative body, but as a colleague I was immensely proud! You see I have been involved in just a few of the discussions that are ongoing with government and other agencies to ensure that Solicitors are protected during this crisis and that the rule of law remains intact. Access to justice remains of critical importance and we continue to work with the profession to seek ways to ensure that the vulnerable are not neglected.'
Toby Harper, Harper James Solicitors, London
'Thankfully our business was set up from day one to allow solicitors and partners to work remotely. Although this gave us a small headstart the pandemic has thrown up so many challenges. With each passing day it becomes clearer that to survive all law firms must adjust.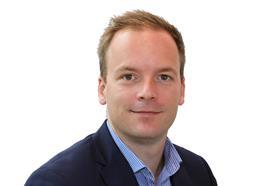 I'm convinced we will see more frequent remote-working. We will see less focus on fancy offices and more on IT and communications systems that allow employees to get their jobs done.
My advice to any other firms in lockdown who are struggling would be to take time, now, to ensure you have scalable and robust IT systems in place. Produce a support network for your home workers. Companies faced with working from home for a long period need a dedicated team of managers who are tasked with delivery of pastoral care for the teams they are responsible for. Don't forget the psychological impact working in isolation can have on your teams.
And, critically, don't be afraid to look forward. If you can, invest in new forms of business development and marketing techniques which facilitate winning new work as well as carrying on the services you provide all remotely.
It may not feel like it now but those firms who can come through this may look back in five years and find the measures put in place will have become firmly-embedded in the culture of their businesses.'
Philippa Seal, Barrister at Law, 4-5 Grays Inn, London

'Juggling a career at the Bar and a young family is a difficult balance at the best of times, however, under lock down, I'm completely lacking in any childcare for my 2 year old, with my nanny and parents unable to assist at present. Although a number of my hearings have been adjourned, I've unfortunately had to decline any new pieces of legal work and temporarily put my legal practice on hold. I am writing this with peppa pig playing in the background…'
Giles Parsons, Law Society IP committee, Browne Jacobson, London
'These are very strange times, and there are significant challenges, both for us and for our clients. Clients have seen huge changes at short notice, and we are working hard to help them resolve issues, adapt and innovate. As you can imagine, teams that work with the health sector have been particularly busy. At a functional level, we are fortunate that most people from managing partner to administration assistant had laptops and experience of home working.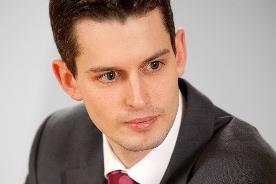 Regular (but not too regular) catch up calls and WhatsApp messages means we are all maintaining contact, and it still feels like a team. However, the boundary between work and home has blurred in some ways. In the last two weeks, I have learned more than I ever imagined about my colleagues' wallpaper (occasionally disconcerting) and their dogs (invariably lovely). I am also eating a lot more biscuits than I should.
This is going to change how we work in the future, and there is an opportunity to embed better working practices. I think it's already making meetings shorter and more efficient. I hope that it leads us to use time more effectively in a broader sense. I also hope that it pushes us to use technology more effectively, particularly in litigation; certainly, the reports of video hearings are very encouraging.'
Jemma Slingo, Law Society Gazette, Crouch End, London
'The news desk chez Slingo opens at 9 o'clock after a state-mandated jog and a quick browse through Twitter. I spend the morning writing stories for the daily newsletter from my kitchen table and, at 10.30, dial in for a Skype meeting with the rest of the editorial team. It's nice to hear their voices, even if some of them sound like they're speaking from the bottom of a well.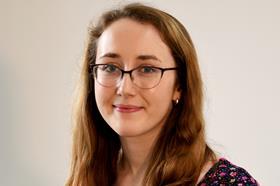 After that, it's time for more writing and phone interviews. Things can get a bit lonely by the end of the working day, but I quickly cheer up when I remember I won't be squeezing onto the Northern Line to get home.'
*The Law Society is keeping the coronavirus situation under review and monitoring the advice it receives from the Foreign & Commonwealth Office and Public Health England.