How the legal profession is coping with Covid-19
Gary Rycroft, chair, the Law Society's digital assets working group, Joseph A Jones & Co, Lancaster
'According to government guidance I'm a "key worker" because I'm a private client solicitor who "advises on the making of Wills". So, I have still been travelling into the office as usual at 9am, rather than working at home. I live less than five minutes-walk away and where as I usually spend my "commute" acknowledging many familiar faces on the street and sometimes stopping to chat, I now don't tend to see anyone at all, which is very eerie, and also what the office is like.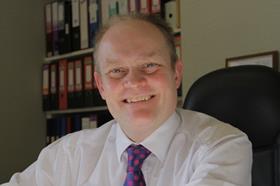 By day I'm perched in my tiny office (no egos at Joseph A. Jones & Co!) on the top floor of our four storey Georgian Townhouse with no one else in apart from one person in accounts for part of the day. From being the "master of delegation" (to quote one of my partners) pre Covid-19, I am now in effect a one-man legal band. Some colleagues are working at home and others are furloughed. Those of us still working (fee earners) are supportive of each other (remotely), but at the end of the day it's now do the work yourself and get it out yourself. And the desire for clients to make wills is not abating. The work of the Law Society and my former colleagues on the wills & equity committee and the private client section advisory committee on relaxing the rules on witnesses is most welcome. Next, I would like the Law Society to lobby for WhatsApp groups including those at home with not much to do, to be banned. Derbyshire Police could enforce it with alacrity.
I'm back home just after 5pm; the teenagers seem to be working to their school timetable (am I being naïve?) and the dog is very walked. My partner and I have decided that "snack food" is too decadent for the lockdown so we have not been buying it, but I'm ashamed to admit we have eaten the Easter Eggs we'd already bought for the kids – this was before we knew such items were in effect contraband.'
Tamara Khalili, Collingbourne Hennah Law, Newport, Wales
'I started my new role at Collingbourne Hennah Law on 1st April! I am really grateful for this new chapter of my life, I have been waiting to secure a quality training contract for a little while and I found the perfect role for me, which meant recently relocating to Newport from London.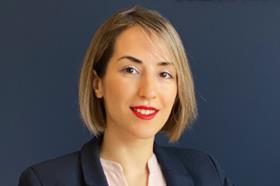 Regardless of the COVID-19 situation, I have now got something positive to focus on and keep me occupied through these turbulent times. I am so pleased to be part of the team at Collingbourne Hennah Law, my new colleagues have been incredibly lovely and welcoming despite the worry everyone is facing. I enjoy keeping busy and I am thoroughly looking forward to a bright future within the practice.
I really do hope the current circumstances of the coronavirus lock-down calm down as quickly as possible so that we can get back to some normality. Stay safe!'
I. Stephanie Boyce, deputy vice president, the Law Society, Buckinghamshire
'As deputy vice president, a role I had chosen to devote all my time to before these unprecedented times, I was very visible attending dinners, partaking in member engagements and visits. Covid-19 brought an abrupt halt to all of this. The challenge, of which there are many, is the issue of how to remain visible and to continue to do all I can to support our members, staff and the public whilst working from home. For many of us, this is the first time we will have worked from home, and/or for a significant period of time, and it is important we take care of both our mental and physical health.
So, for me that is sticking to routine, as if I was physically going in to the office or travelling around, eating breakfast at the same time, regular breaks and keeping in virtual contact with colleagues and family as we get used to this partial lockdown. At 9am I work out with a well-known body coach (Joe Wicks) as he strives to keep the nation fit. I then move onto daily briefings and meetings, speaking with colleagues as we discuss the different ways we can support colleagues over the coming days, weeks and months.
Overnight, the use of technology has become an integral part of all of our lives, I am dependent more than ever on my phone and the internet service coming in to my home, even if it is at times at a slower rate than I have been previously used to. Nevertheless Covid-19 has singlehandedly changed the way I engage with technology overnight.'
Carolyn Pepper, chair, the Law Society's IP committee, Reed Smith, London
'Like many working parents, my day normally starts with trying to persuade three young sons to get out of bed, looking for bits of lost school uniform and PE kit, a school drop off and then a commute into the office.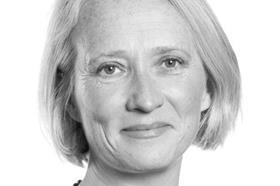 It's fair to say that although my workload has not gone down, the pace of my life has slowed down since lockdown began. I have gained an extra couple of hours a day which I am trying to use for the things that can be neglected – making connections online with the amazing community around me who are trying to support others, getting to know my colleagues around the world better by attending group virtual coffee chats, making more time to speak to family and to play with my children at the weekends (they have a mission which I fear is doomed to fail to teach me how to play video games) and baking (my creations are notoriously bad but it's the taking part that counts!).
As the co-chair of my firm's business inclusion group for lawyers with disabilities, I am keenly aware that people with disabilities, both physical and mental are especially vulnerable at the moment. The Law Society has a wonderful Lawyers with Disability Division and I would encourage anyone who is finding things difficult to connect with them.'
*The Law Society is keeping the coronavirus situation under review and monitoring the advice it receives from the Foreign & Commonwealth Office and Public Health England.